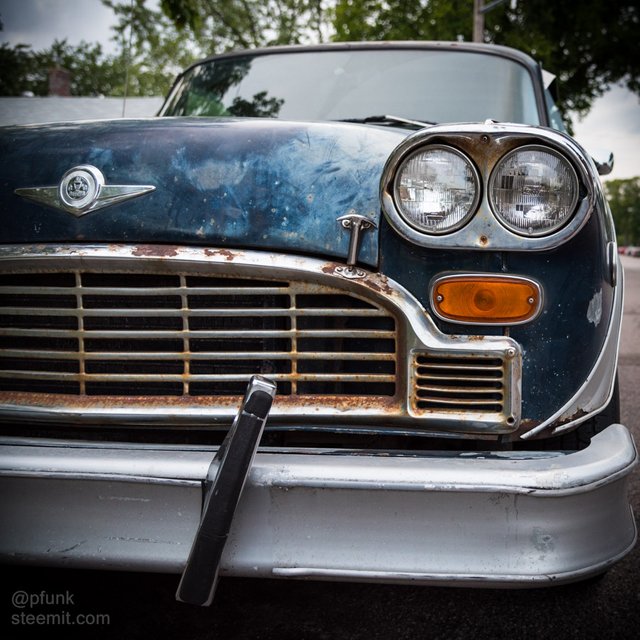 ---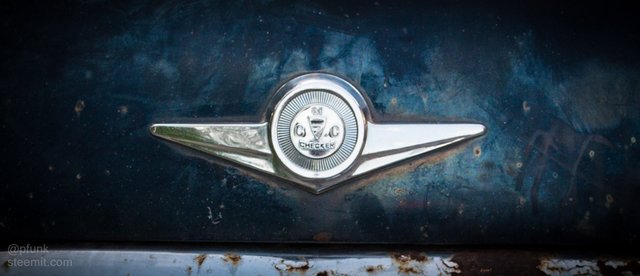 ---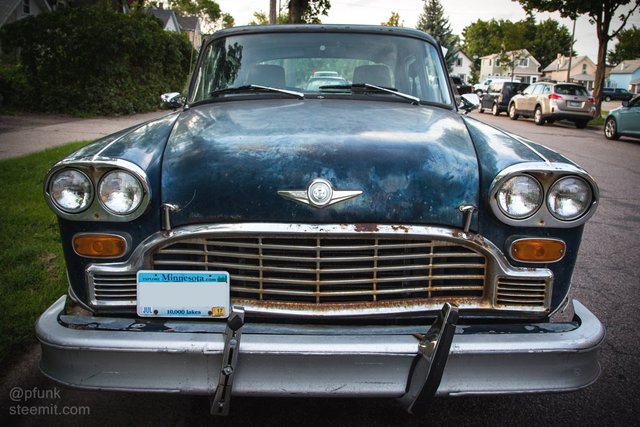 ---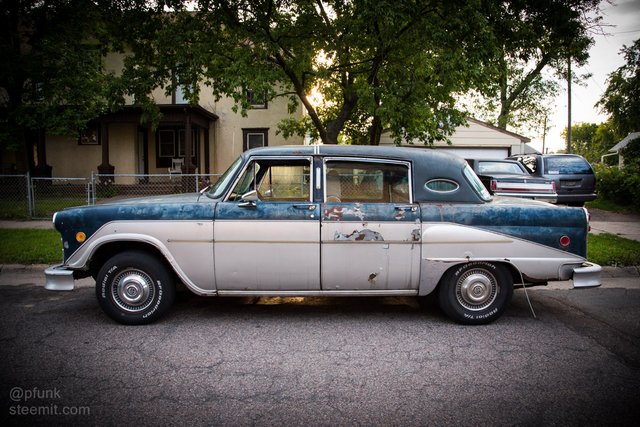 ---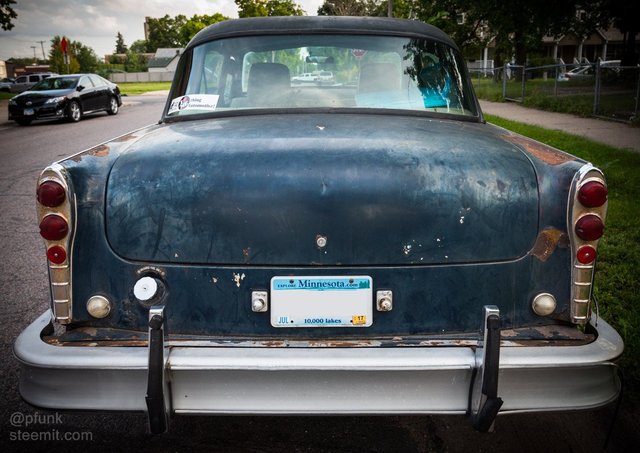 ---
On my way to a taco review I had to stop and get some photos of this vinyl-topped classic in battle-hardened condition. This car must have seen quite a bit in its life, and it's still on the road. Checkers are famous for being the New York City taxi of choice without much update to design or mechanics for years. But they eventually succumbed to efficiency and progress. The last NYC Checker cab turned off its meter for the last time in 1999, its odometer almost reaching one million miles.
They actually sold these cars as non-taxis too, as the Marathon. I thought this might be a Marathon at first until I considered those taxi-style supplemental bumpers. I bet this thing made its way from NYC sometime in the late 80s or early 90s. Then like anyone in a midlife crisis got a terrible paint job and a vinyl top.
Update: It looks like this may have been a Marathon originally after all. This photo of an 1981 model shows the same exact vinyl top. I haven't found a picture that matches the shape of the lower creamish tone, and the trim that surrounds it. That stuff may have been put on there by the dealer or owner or repainter.
It's seen better days but the patina on this car is kinda endearing, and it's still in running condition. I wonder how many engines it's had by now?
I'm playing with some crops and some added vignetting in these shots. And I'll leave you with a face!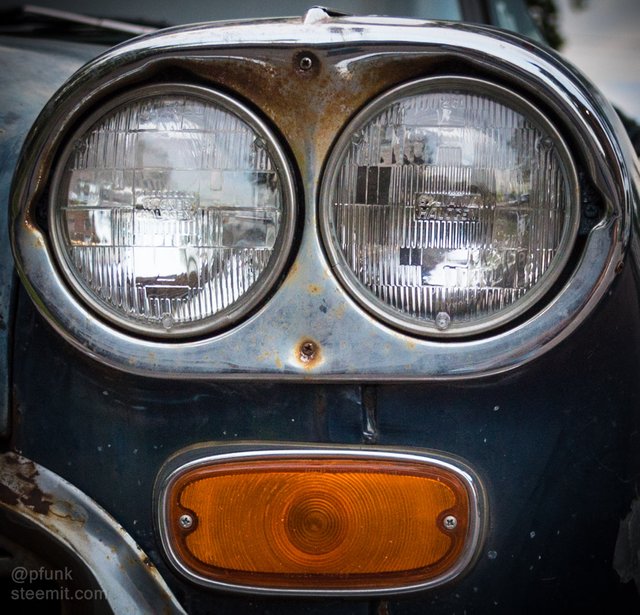 ---
Enjoyed this post? Click my name below or here for my blog page and hit the

button!