7-Day Music Challenge: Your Top Albums #1 - BTS - The Most Beautiful Moment in Life: Young Forever
I was nominated, over two weeks ago to be honest. However, here we are. I was nominated for this challenge by @nolasco and I told her I would try to do it. I may be late, but I am sticking to it. So, here we go.
This will be fun. So enjoy this next week of posts.
DAY 1: ALBUM #1
The Most Beautiful Moment in Life: Young Forever by BTS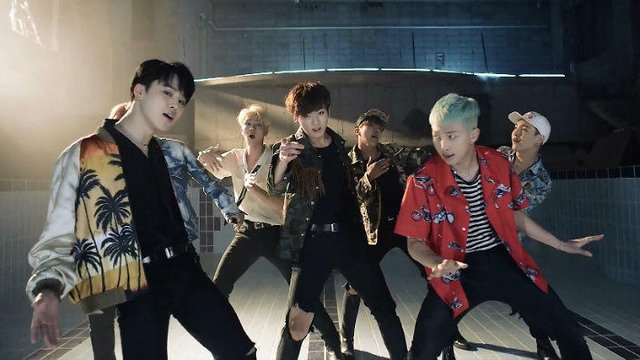 Image source
This is BTS. They are amazing and it was easy picking my most favorite album, which I did so by going through my playlist to see which I had the most songs from, and I came up with this album. The fact I love this album has to do with the catchy tunes, the amazing visuals of the music videos, and of course the choreography.
Let's check out some of the songs that I love from this album. Here is a picture to show I have 7 songs from this album alone, in my playlist.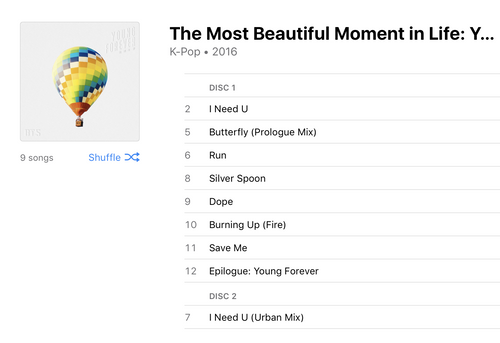 DOPE
Original Music Video
This is easily my favorite song of the album. It is high energy with such a great sound. The music video itself is so fun to watch as they all have different personas, and of course the choreography. This song was very hard to get out of my head after hearing it, even now I listen to it all the time.
RUN
Original Music Video
I love this song too. It has a different feel than the first one I mentioned but it is still upbeat, yet has a mellowness to it. The music video itself is wonderful. It tells a story, which is typical of the BTS albums (and is amazing I might add).
I NEED YOU
Original Music Video
I cannot say enough good things about this song. It again has a bit of an upbeat sound, with wonderful voices and clearly some angst. The chorus of this song is probably my favorite part of this song, aside from the high notes. The music video again is telling a story, which is great to accompany this great song.
FIRE (Burning Up)
Original Music Video
This song is awesome! It is also the song that was shown in the very first image of this post. It is super high energy with a chorus that honestly will not leave your head. It is a super fun song with a super fun music video to go along with it. The choreography is entertaining and makes you like the song, even more, to be honest. I cannot sit and listen to this song without moving around at least a little bit. It is the song that will just occasionally make you say "Fire" and then start singing the tune.
Epilogue: YOUNG FOREVER
Original Music Video
I saved the best of my choices I wanted to mention today, for last. There are many other songs I could've chosen and this album is amazing. However, this song; Young Forever, is by far my favorite.
I will fully admit this song has brought me to tears. It is beautiful. Although it is a shorter song, being an epilogue and all, it is really seems to be the basis of this album. If you don't know the Korean language I suggest checking out this translation, although the music video certainly aids to help understand what they are saying. This song was honestly a turning point for me in remembering that although you are getting older and your life is maybe even different than you imagined it, we are all still young and the least we owe to ourselves is to keep going towards our dreams. These few lines here are my favorite in this song:


Image Source - Color coded lyrics show Korean and English
I hope you enjoyed exploring this album with me. It really is one of my all-time favorite albums.

7-Day Music Challenge Rules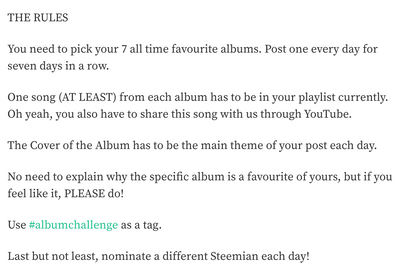 Snapped from @nolasco post here
That means I should also be nominating someone, but I really just like leaving it open. So, if you are reading this and you haven't yet done this challenge, you are now officially nominated.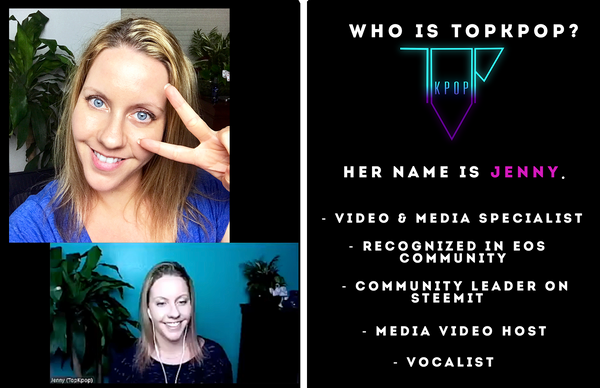 Where else you can find me:




You can also find me on WeChat (left) & ONO (right):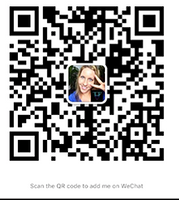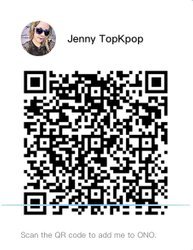 Are you from or living in the USA? Come join SteemUSA, the group that represents the proud USA.


Thanks for checking out my post and for being the awesome person you are!