The task here is to choose your favorite albums. I will not do it today. I will introduce the most popular album of my wife. My favorite is not.
My wife listens to the Transcendence from Devin Townsend Project every day. I will come home, it playing to the maximum. I'll sit in the car and this music start playing. I do not even know how she came to this guy. But during the last year, I got used to it.
Úkolem zde je vybrat svá nejoblíbenější alba. Dnes to nedodržím. Představím nejoblíbenější zvé ženy. Můj šálek kávy to není.
Transcendence od Devin Townsend Project u nás poslední dobou díky manželce hraje denně. Přijdu domů, hraje to, jak se říká, "na plný kule". Sednu do auta a opět to na mě spustí. Ani nevím, kde na toho chlápka narazila. Ale za poslení rok jsem si na to už zvykl.
---
Transcendence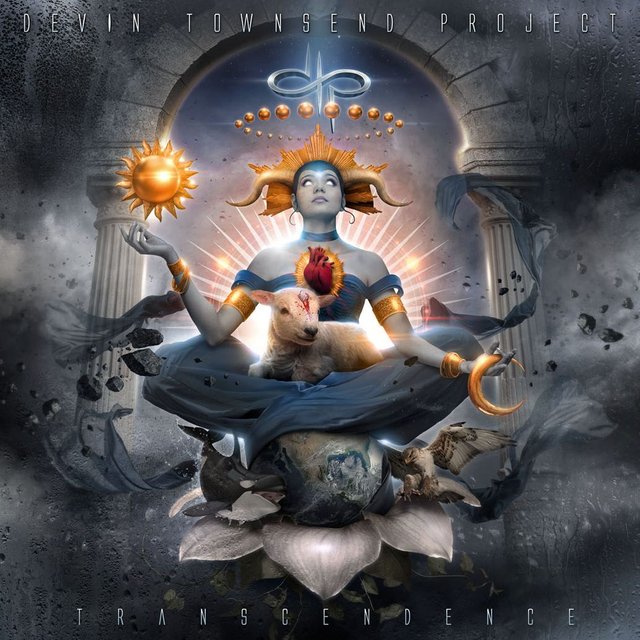 ---
By Faulire, this artist was introduced to me.
Skladbou Faulire mi byl tento umělec představen.
---
---
The following track gave the album a name.
Následující skladba dala název celému albu.
---
---
That quiet passage in the song From the Heart I like it.
Ta klidnější pasáž ve skladbě From the Heart už by mi i sedla.
---
---
Last August he performed in Bratislava. To date, a woman reminds me that I could go there together. I was instead in a basketball camp. Maybe there will be somewhere nearby. Women, when they start something ...
Minulý rok v srpnu vystupoval v Bratislavě. Do dneška mi žena připomíná, že jsem tam mohl s ní jet a já byl místo toho na basketbalovém soustředění. Snad tu zas někdy poblíž bude. Ženský, když s něčím začnou ...
---
THE RULES
You need to pick your 7 all time favourite albums. Post one every day for seven days in a row.

One song (AT LEAST) from each album has to be in your playlist currently. Oh yeah, you also have to share this song with us through YouTube.

The Cover of the Album has to be the main theme of your post each day.

No need to explain why the specific album is a favourite of yours, but if you feel like it, PLEASE do!

Use #albumchallenge as a tag.

Last but not least, nominate a different steemian each day!
The person I would like to nominate today is @zeet.
The author of this challenge is @tkappa.
PRAVIDLA
Vyberte svých 7 nejoblíbenějších alb. Během sedmi dní napište každý den o jednom z nich článek.

Alespoň jednu písničku z alba musíte aktuálně poslouchat a musíte se o ni podělit s námi prostřednictvím YouTube.

Každý den musí být prvním obrázkem vašeho článku obálka daného alba.

Nemusíte vysvětlovat, proč dané album patří mezi vaše oblíbené, ale pokud chcete, tak jen do toho!

Použijte #albumchallenge jako tag.

V neposlední řadě nominujte dalšího Steemiťáka každý den!
Dnes nominuji @zeet.
Autorem této výzvy je @tkappa.
---
7-Day Music Challenge: Your Top Albums