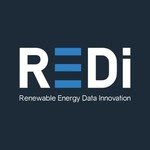 REDI - 220 REDi (~$3.3)
REDi Infranet will collect and verify data of Renewable Energy to increase efficiency of renewable energy industry by providing trustworthy data.
As always My referral link is included but if you feel I don't deserve the signup then feel free to remove my identifier at the end of the url but I do appreciate any sign up I do get.
To stay up to date with airdrops I have discovered please follow and if you care about my well being or unicorns please resteem.