Free Tokens! - Cryptogrind's Airdop Picks - No 81: Chelle Coin (CHL)
.
Cryptogrind's Airdop Picks: Chelle Coin (CHL) ... .....
.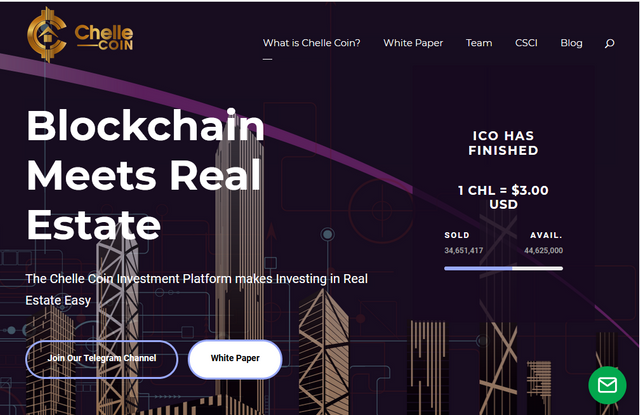 Chelle Coin Platform will provide users with a unique way to use and trade tokens within the blockchain powered real estate ecosystem. Chelle Platform offers its users the unique opportunity to purchase real estate by using their current cryptocurrency holdings. This will allow individuals to purchase any fiat listed property on the MLS or its equivalent on the Chelle Platform. They are are giving away airdrops as part of their launch campaign.
.
Follow these steps to claim your airdrops
Join telegram group and interact with bot.
Follow on social media platforms.
Submit Eth wallet address.
Subscribe to YT channel and leave a comment.
Upvote this post and follow for even more hot and profitable tokens!
Good Luck!