Savedroid Team have created a HODL Airdrop program which will regularly reward every SVD HODLer once the SVD price increases over the original ICO price of 0.01 Euro per SVD.
How can we join the airdrop program?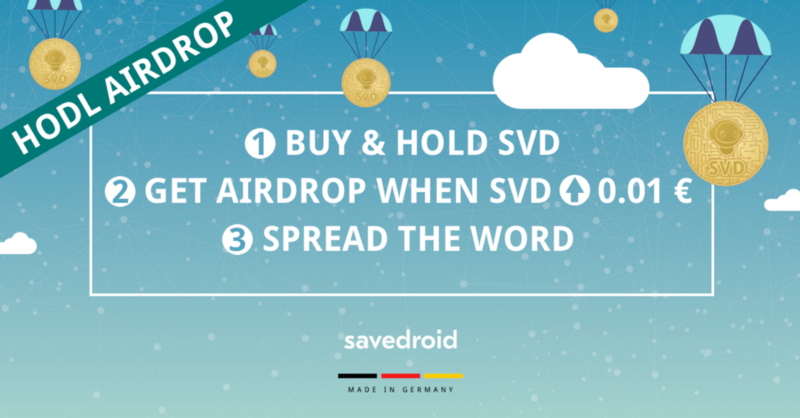 Buy and Hold SVD tokens. You may hold your SVD tokens an any private wallet which supports signed message:
MyEtherWallet
Nano Ledger
Trezor
Savedroid Wallet
For source and more information link below
https://medium.com/@ico_8796/hodl-airdrop-buy-hold-your-svd-tokens-and-be-rewarded-2cee94a4dda4
Personal Note: I am also a holder of SVD token.