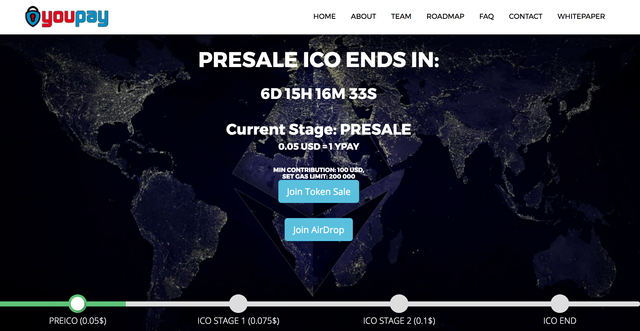 Join the free YouPay airdrop which is extremely limited. They are airdropping to only 200 entries so be quick with this one! All you need is to do a couple social interactions and then submit a form for your chance to win a slice of their bounty.
The coin is to represent the company You Pay who aim to tokenise the online payment system and utilise the power of their community to reach success. Whatever their function be quick to join the drop as it wont be around forever!
Please remember that this article is not to be taken as any form of investment advice and that you should do your own research before investing your hard earned cash into anything.