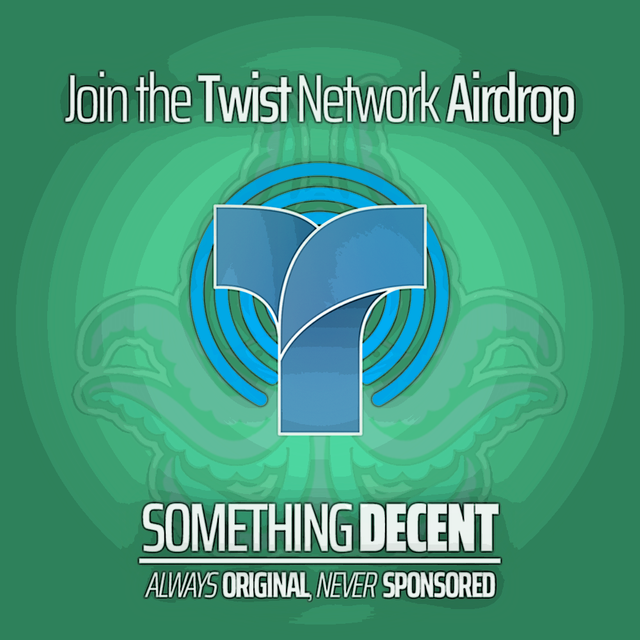 After my article about the differences between airdrops, giveaways and bounties I figured I should provide you all with a good, old-fashioned, airdrop.
This airdrop doesn't require you do anything more than generate a Twist wallet (click here), stick the address in the location field on your Bitcoin Talk account (which must have activity of at least 15) and input your ID into their online interface. I am currently unaware as to how many tokens you will receive for entering the airdrop but, as far as I am aware, there is a substantial allocation of tokens set aside for the drop.
The Twist Network is a company who aim to completely revolutionise the blockchain industry by allowing cross platform integration of their wallet and toolbox. Part of their toolbox includes the unique Twist ID system which, if incorporated properly, will put an end to the traditional horrid wallet addresses we are all becoming used to.
Their ID system will seek to allow users to send cryptocurrencies to each other by using a unique name such as (Jim Bob). The benefits of this do not need to be explained further. As the currency is to be a completely community driven one 85% of the total public supply of coins is to be distributed through the Bitcoin Talk community via an airdrop, 5% is to be issued for their bounty campaign and the remaining 10% will be used for development.
To add an incentive for people to hold their stake in the Twist platform the coin is being made to be a POS coin which means users will be rewarding for not moving their crypto from their Twist wallet.
As always, details on how to register are below along with all necessary links. Enjoy.
Platform:
Cross Platform
Runtime:
15th February 2018 at 6PM (GMT)
Task
Required
Link
Follow Twitter
No
Not required but click here to do so
Facebook Like
No
Not required but click here to do so
Join Telegram
No
Not required but click here to do so
Reddit Share
No
Not required but click here to do so
Generate Wallet
Yes
Click here
Website Signup
Yes
Click here
Bitcointalk Comment
No
Not required but click here to visit

Please remember that this article is not to be taken as any form of investment advice and that you should do your own research before investing your hard earned cash into anything.