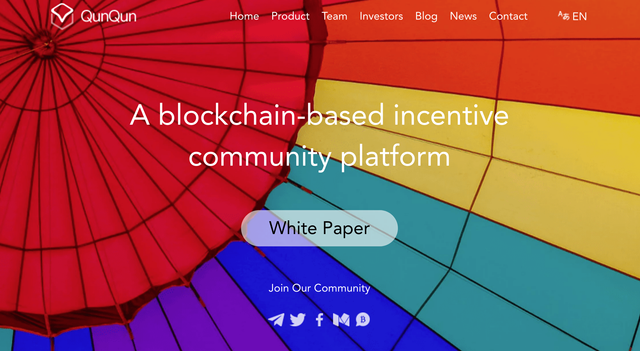 Community based Ethereum ERC20 token distributers Qun Qun have released details of their official airdrop which will reward users for chatting amongst themselves within the Qun Qun Telegram channel. To get your first couple tokens all you need to do is join their Telegram channel and follow their Twitter. If you wish to gain more you just need to stay active within the telegram chat channel.
From what I can see the point of Qun Qun is to allow users to allow users to create their own blockchain based chat and community platforms without any experience in blockchain coding being required. Basically put they want to make a blockchain version of Buddypress and tokenise it to allow for rewarding of active users. This is an interesting concept and could prove to be worthwhile.
Check it out and join below.
Platform:
Ethereum (ERC20 Token)
Runtime:
Unknown
Task
Required
Link
Follow Twitter
Yes
@QunQun_io
Post a Tweet
No
N/A
ReTweet
No
N/A
Facebook Like
No
Not required but click here to do so
Facebook Share
No
Not required but click here to do so
Join Telegram
Yes
Click here and then follow instructions in the pinned message
Reddit Sub
No
N/A
Fill Google Form
Yes
Click here
Website Registration
No
Click here to visit
Bitcointalk Comment
No
Not required but Click here to visit their post
Please remember that this article is not to be taken as any form of investment advice and that you should do your own research before investing your hard earned cash into anything.