So.. I just got to know that there will be a NEP-5 token released on the #Ontology platform.
It will target the Advertising space..and share the revenues with the users as well.
The tokenometrics are as follows:
Total supply: 100,000,000,000
Ticker: DAD
Platform: NEP-5
Main Partners: NEO, DHVC, ONTOLOGY
The details can be found:
https://icodrops.com/dad/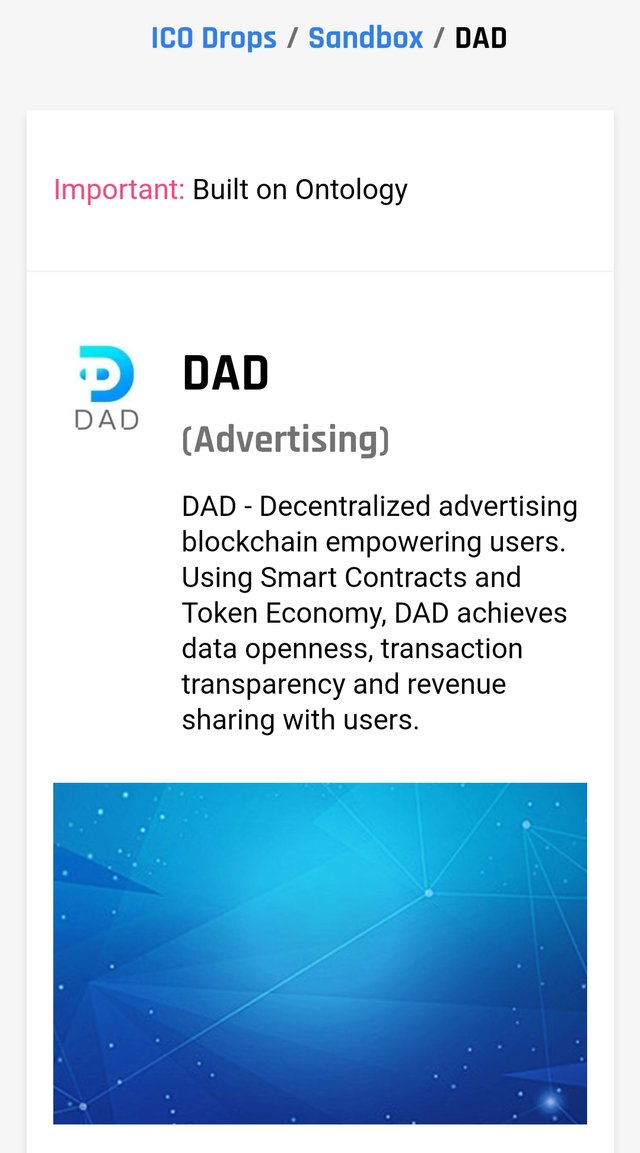 Here are the social channel links of the token:
Facebook: https://m.facebook.com/DAD.Official2018
Telegram: https://t.me/dad_official
Twitter: https://mobile.twitter.com/Dad_Chain
Medium:https://medium.com/@dad_chain
GitHub: https://github.com/dad-skyrocket
LinkedIn: https://www.linkedin.com/company/dadchain/
If you like to support me..you can get some Airdrops from my referral link here:
https://dad.one/airdrop/index/regist/index/invitecode/4102e3f5
...by signing up..you will earn some free tokens from the #Airdrop...just make sure that you verify your email id...and complete the KYC after you receive the Airdrops to withdraw it.
That was my first Airdrop article..I think it will be of value since it's base on #NEO & Ontology...
Hope you get some free tokens out..
See ya soon..
... ilLusivesAm