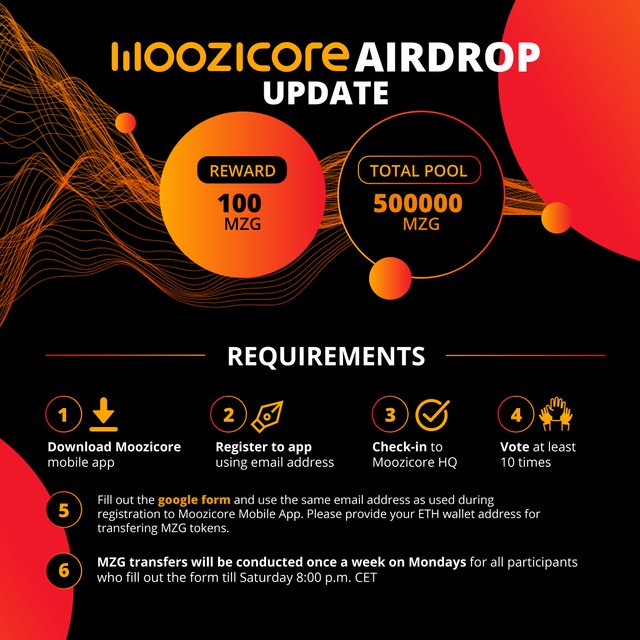 Greetings!
The Moozicore team is pleased to announce that due to the great interest, we have extended the Moozicore Token (MZG) Airdrop Campaign.
In order to participate in the Moozicore Airdrop action and to make yourself eligible to receive MZG tokens from the Airdrop, please find and read carefully all requirements below:
Download Moozicore App for iOS or Android.
Register to App using email address.
Check-in to Moozicore HQ or HQ2 and vote at least 10 times (you can check your voting amount in your profile).
Fill out the Google Form https://docs.google.com/forms/d/e/1FAIpQLSe-a4b5Xv_enhHRT1g1_lotUrTi541jF_KlJfW9PJBzB9_uwA/viewform entering the same email address as used during registration to Moozicore Mobile App. - Please provide your ETH wallet address for transferring MZG tokens.
MZG tokens transfers will be conducted once a week on Mondays for all participants who fill out the form till Saturday 8:00 PM CET.
Stay tuned for more updates!
Moozicore Team