TOP 3 AIRDROPS - Montag/Monday 20.08.2018
Meine 3 TOP Airdrops für heute - My 3 TOP Airdrops for today:
---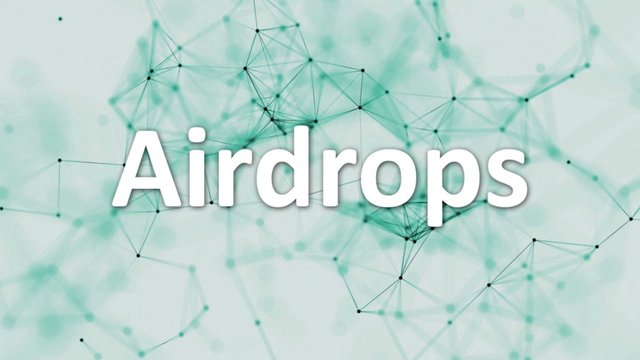 ---
BUFF helps gamers to accumulate coins in the background as they continue to play uninterruptedly, benefiting gamers with a new incentive to spend more time gaming, and opening a new marketing approach for game publishers to interact for longer time periods with gamers to increase loyalty to their brands.
BUFF is airdropping free BUFF tokens to the community members. Visit the airdrop page and signup, complete some easy social tasks to earn entries. Also get 100 entries for every referral.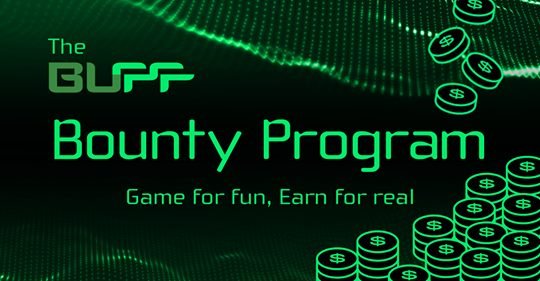 ---
Step-by-Step Guide:
Visit the BUFF airdrop page.
Click on "Earn for real" and signup.
Verify your mail and log in.
You will get 11 entries.
Join their Telegram group. (+60 entries)
Follow them on Twitter. (+25 entries)
Like their Facebook page. (+25 entries)
Follow them on Linkedin. (+25 entries)
Get 100 entries for every referred friend.
Also earn more entries for completing additional tasks.
Participate in their Bounty campaign to earn more BUFF tokens.
Don't forget to join our Telegram channel and follow us on Twitter to receive new airdrops!

---
220 EVER ($22)
EverLife harnesses the latest technology in artificial intelligence, cryptocurrency, p2p networking and trustless smart contracts to develop an AI-powered world of immutable Avatars that are continually evolving and earning for you.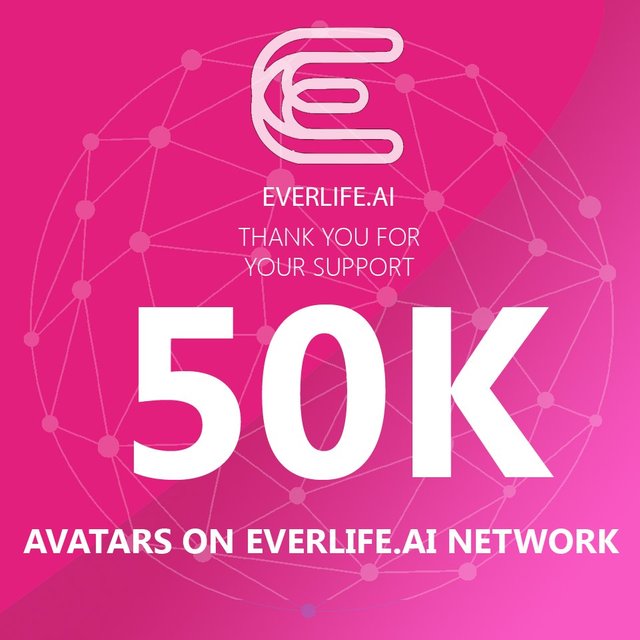 (it might take a while, because the BOT is real slow, it took us over 1 hour because there is a lot of interest in this airdrop. Just keep trying and click once in a while to get it started).
---
Pass the Human verification test (+10 EVER)
Verify your Twitter by typing /verify_twitter and follow BOT instructions to complete additional tasks to earn up to 210 EVER tokens (optional)
Type /help to find out more information about additional tasks.
Submit your stellar wallet address to the bot by typing

---
Toponet build a decentralized network which allows users exchange their digital assets in a manner with enhanced security and convenience.
🔥 NEW AIRDROP
🚀 TOPONET
🤑 Reward : 20 TPN
🎖 Rate : ⭐⭐⭐
💥 Ref Bonus : 20 TPN
🎯 email , ETH platform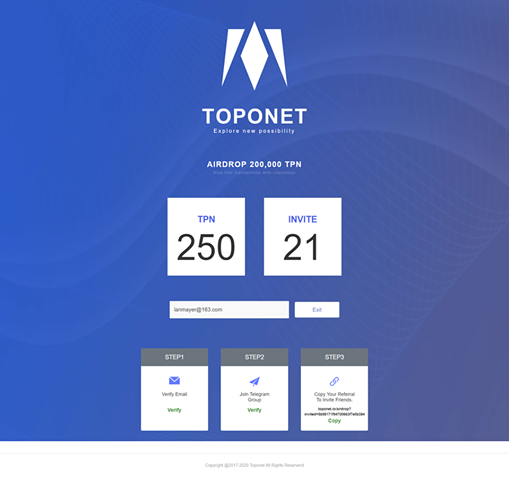 airdrop step :
---
enter your email
verify your email and join telegram group
referral bonus 20 TPN per invite friends
Hurry up !TPN Airdrop is Coming !Official only offer 200,000 TPN.

Hier gehts zu weiteren Airdrops/Claim another airdrop tokens here:
---
Hasta luego.
mikeCee aka Captain Mike Sparrow the steemian of the caribbean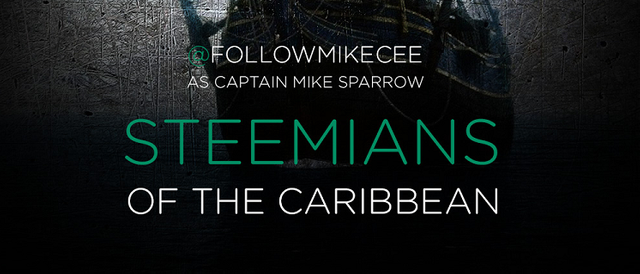 @limesoda
Bitpanda - Bitcoin kaufen und verkaufen - kinderleicht
https://web.bitpanda.com/user/register/7891744613560027982



#dominicanrepublic #dominicanlifestyle #followmikeCee #success #santodomingo #liveyourdream #expat #dominikanischerepublik #airdrop #airdrops #bitcoin #crypto #cryptocurrency #cryptocurrencies #bitpanda #token #bounty #toponet #buff #everlife