TGIF and it's going to be another fun evening on clinic-FM.
For those of us hearing of this for the first time, @air-clinic is the first of its kind, a hospital built on the steem blockchain, it's a place where we learn amazing stuff, get to meet lots of amazing steemians. We also get rewarded for making a quality health-related post via air-curie and also non-health post. @air-clinic is a lot of fun every evening by 8 pm UTC, we get to discuss very interesting topics on the clinic-FM.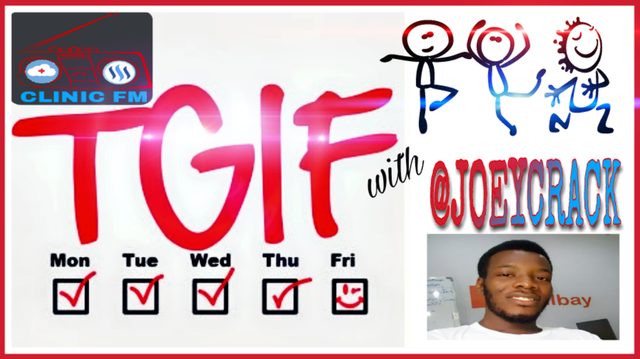 As we are aware the Worldcup is upon us as all the major league wraps up and most countries bringing out their full squad list for the World cup whoops! there has been alot of surprises especially the french squad.
Whats your major surprise in squad selection so far? join us tonight let's discuss about the upcoming Worldcup while we listen to good music.
Tonight join me, @onos, @chrisdsteemsport and other @air-clinic Radiohead for a great night.
HOW TO JOIN AIR-CLINIC
Download discord app from Playstore, join with this link https://discord.gg/rqded5m Follow the procedures, then connect to voice on clinic fm. Conversation is done on the clinic fm dashboard. I'll be waiting to receive y'all. And if you're already on Air-Clinic, please do not miss tonight. Music, and talk session. I look forward to seeing you all tonight.
much love.