Africa is oppressed by a number of infectious and non-infectious diseases. It also records the highest maternal mortality rate each year which is imputed to the weakness of the health systems. It is really hard to believe and it disheartens when I read in the newspapers that nearly 80,000 children under 5 years in Uganda die every year from Malaria, yet they are the future of tomorrow. Despite the fact Africa going through a number of health challenges, there is a huge innovation in the health sector that will deal with these confrontations.
---
AIR-CLINIC is the first healthcare facility built on the steem blockchain. It aims at decentralizing the healthcare sector thereby leading to less central control and increased functionality of the medical sector globally. The best part of it is that everyone will get rewarded for living healthy lives (or helping others do the same).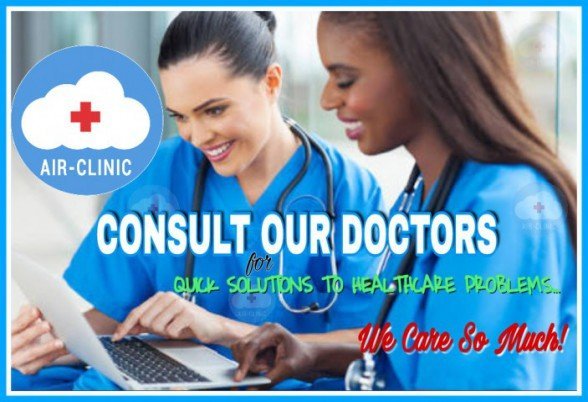 image from the @air-clinic steemit page
---
How will Air-clinic solve the challenges affecting the health systems in Africa?
offering affordable services.
Self- medication is so common in Africa especially for Malaria, body pains, indigestions, burns, fever and many more. Most of the people including the pregnant mothers choose self-medication because of the high-priced medical services. Air clinic is extending the health services to Africa at a very low cost and it is also has a healthcare Foundation that will provide free services to the underprivileged, for example, pregnant women, malnourished children and the old in the society.
Expeditious services to the African community
This morning I came across an article in the newspaper that was talking about a village in the North of Uganda, that has one doctor .I.e. a patient walks 30kms to come and see this doctor, unfortunately, 3/10 of these patients lose their lives along the way. With Air-clinic services are offered at a bullet train speed, all it takes is the patient to consult online or call the doctor and then they can get prescriptions immediately.
Bridging the gap between the health service experts and patients.
A convenient location is so important to a patient and it is the reason Air-clinic is indexing health experts and hospitals with genuine services so as bring the services closer to a patient. When clients get prescriptions from a doctor they are directed to a nearby hospital that provides quality services and this solves the problem of patients moving miles to seek medical assistance.
Rewarding clients for updating their health status.
When we do visit the hospital, it takes money from us, however, with air-clinic a patient is rewarded with some tokens for consulting a doctor and also updating their health status. The token can be used later for medical assistance, it really sounds awesome!! With the rewards self- medication a bad norm in Africa will be eliminated.
---
To know more about air-clinic just kindly follow the below links.
Air -clinic website:https://myairclinic.com/
Air-clinic whitepaper:https://myairclinic.com/whitepaper.html
Air-clinic twitter page:https://twitter.com/myairclinic
Air-clinic medium page:https://medium.com/@AirClinic
Air-clinic discord channel:https://discordapp.com/invite/rqded5m
---
Thank you for reading !!!