For a quick reference read this post to get acquainted with Air Clinic.
Air-Clinic is a great project on the Steem blockchain that rewards Steemians for reading health posts, sharing health conditions/health articles and living a healthy life.
AIRCOIN is the token that runs the Air Clinic Healthcare ecosystem.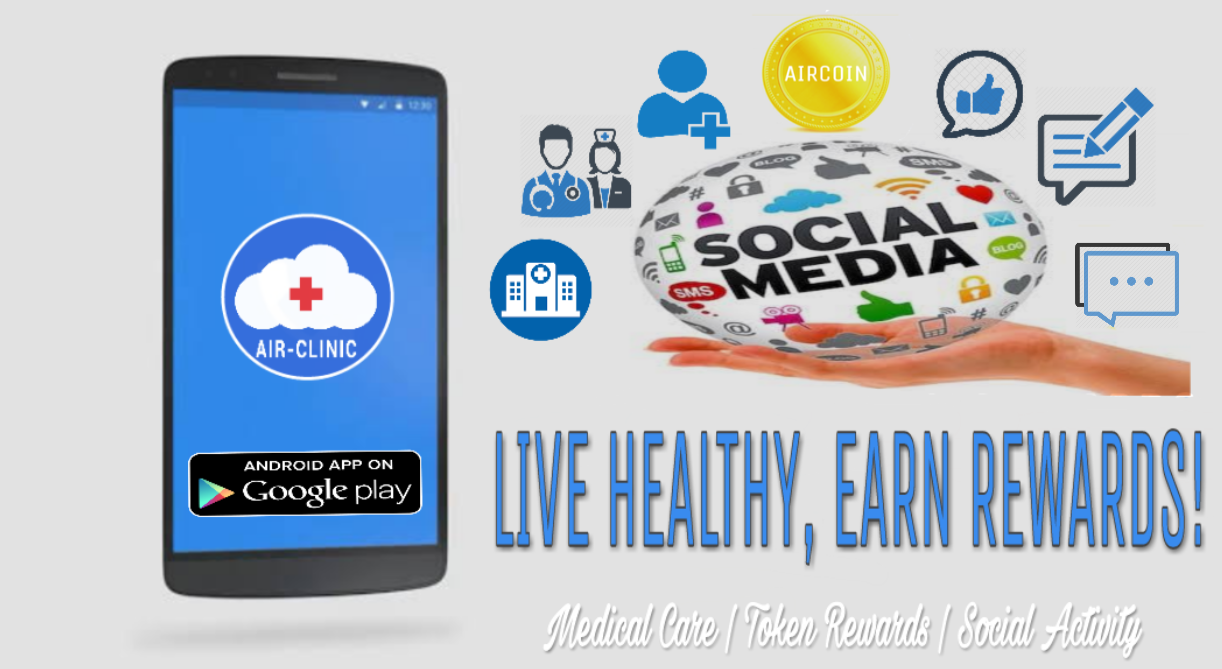 [Image Source: myairclinic Air-Clinc Banner]
Before I delve into the actual theme don't forget there is on going bounty program in which you can earn more Aircoin through the tasks given.
Click here to participate and earn some Aircoin tokens.
Hurry Up!!! Bounty ends in 11days, you earn 10 Aircoins if you invite anyone to participate in the bounty program.
---
Users get rewarded with Aircoin during health activities daily with Air Clinic app which I will hilight below.
Air Clinic app is available only for Android while iOS app is still in development.
You can download for Android form PlayStore.
The app is great but I will suggest the developer should implement auto login on exit i.e. the app should automatically login when user already logged in, closes the app and open it again and option to enable or disable PIN (4 digit login PIN).
Earn Aircoin with Air-Clinic app
Registration
You earn 5 Aircoins as registration bonus.
Daily login bonus
You earn 2 AirCoins as reward for login in your account daily wih the app.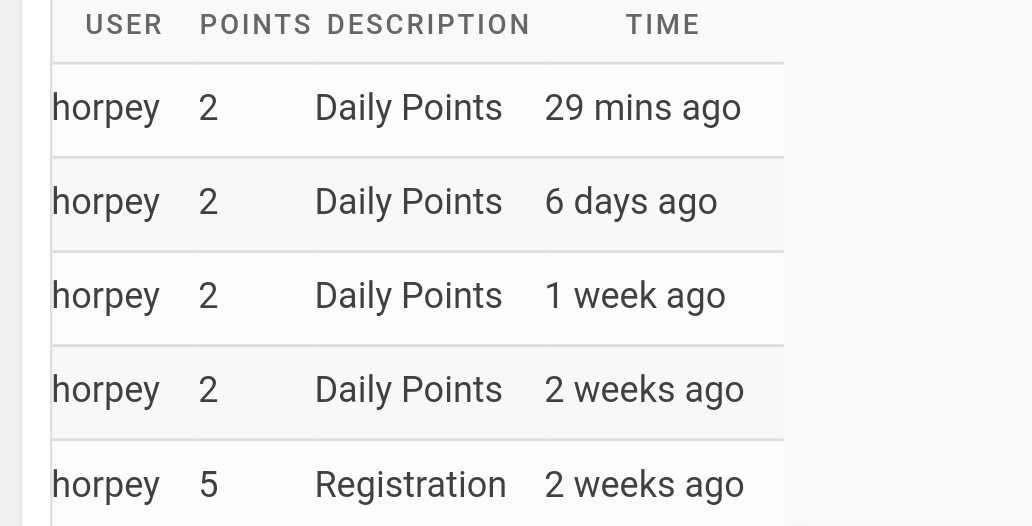 Commenting
You earn 1 Aircoin per comment, you earn 2 Aircoins when a user comment on your post and you earn 10 Aircoins for being the winner of Daily Top Commenters.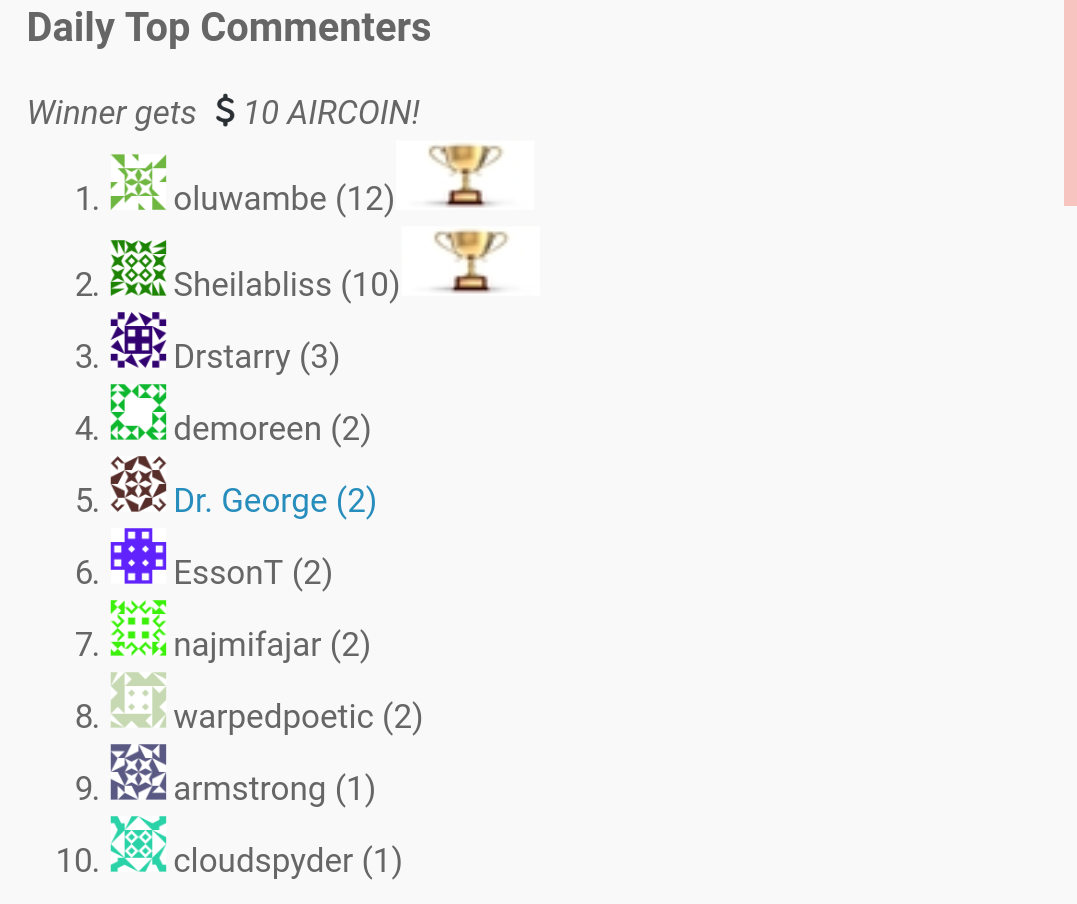 You can also Subscribe your email for Notifications when new health post is published, this keep you on track when you forget to check the app and you won't miss a post.
Air-Clinic Official
---
To get in touch with Air-Clinic, reach them with the following details below ↙;
REFERENCES
---