Hello!
AIR-CLINIC ROCKS! It's good to be back with another interesting episode of Online Ward rounds, a special programme for everyone to talk about their health and share knowledge.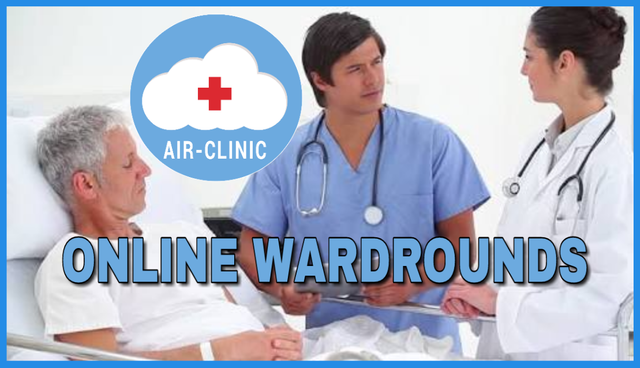 We are sure you had a great time during the Last episode. For those that missed the show, here is a link.
---
ATTENDANCE REGISTER (LAST WEEK).
These are the members that graced our grand rounds last week:
@bookoons (special guest)
@mr_sakariyau
You all made our twelvth episode a success. We appreciate your contributions.
@air-clinic specially appreciates @bookoons
Thank you for honoring our invite. It was great having you on the show. We also learned from you.
---
Case 1 Highlight
The Diagnosis for this was Ruptured Ectopic Pregnancy
---
Case 2 Highlight
The Diagnosis for this was Chronic Liver Disease
---
FOR THIS WEEK, HERE ARE THE CASES FOR YOU TO ATTEMPT.
Case 1
A 60 years old man noticed in the last 3 months that when he passes urine it stops suddenly and he still feels the urge to urinate, thus he has to strain to urinate and when he is done there are still some drops that stains his trousers.

It then progressed to urinating more often, sometimes at night, he found himself waking up five to six times at night just to take a pee.

Recently he also noticed that before he finds a convenient place to urinate his trousers usually get wet with urine and sometimes he sees slight stains of blood on his pants. He has been having a serious back pain which doesn't seem to be relieved by painkillers

Yesterday, while trying to take a pee, he could not make any success out of the situation, he decides to discuss this new strange bathroom episodes with his son, his son suggest he sees a doctor because he is afraid a similar pattern of events which led to the demise of his fathers' elder brother is re-occurring.
What do you think is this mans medical problem (diagnosis)?
If you were a doctor, how would you help him with his problem?
What lessons have you learned from his story?
---
Case 2
A 54 years old woman who stopped seeing her menses about two decades ago noticed that she now has an insatiable appetite, she urinates more now and wakes up 4 to 6 times to pee at night.

She noticed that the more she pees, the more she is thirsty and her water consumption has increased in the past two weeks.
Two days ago, she noticed she was feeling general body weakness and she seemed to be feeling dizzy and unaware of her environment .

She was rushed into the ER early this morning, her granddaughter said she could not understand what her granny was saying shortly before she lost consciousness. She also confirmed to the doctor that Her elder brother and Mum died of similar illness.
What do you think is this woman's medical problem (diagnosis)?
If you were a doctor, how would you help her recover?
What lessons have you learned from her story?
---
Attempt the cases as much as you can...
---
BENEFITS OF SMSI
As the name implies this is to assist everyone on their health journey.

Support will be in the form of community of mutual interests.

Qualification verification to improve the quality of healthcare.

Upvote, AIRCOIN and post-curation for verified members.

Get part of the rewards for participating in Online Ward rounds.

Engaging discussions will be held intermittently to listen to our individual journey on the path of health.

Problem-solving and family bonding.
---
INTERVIEW SEGMENT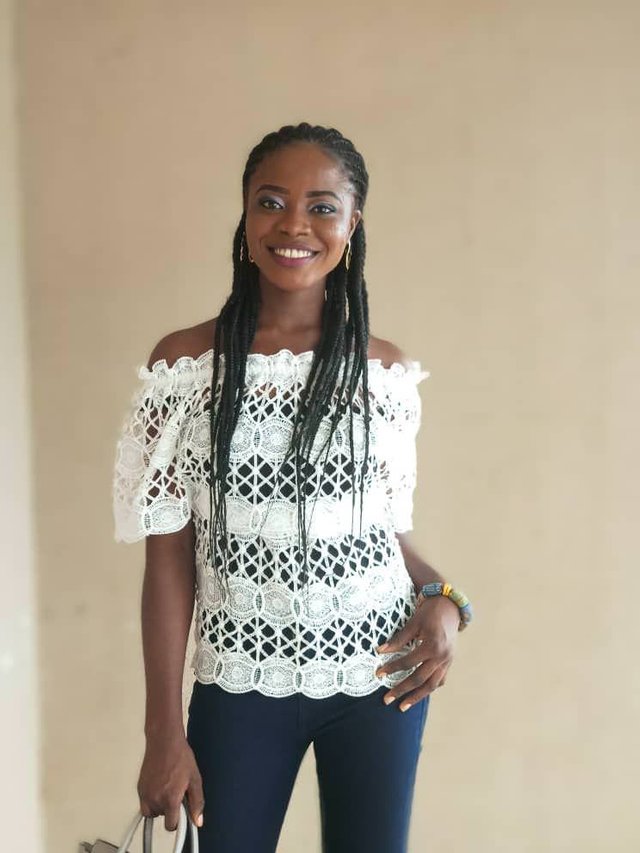 For this week's TETE-A-TETE segment, meet our guest... - @gee1
---
Tell us about yourself
I am Grace. I am a Physiologist and a Doctor in training. I am a Cryptocurrency enthusiast and investor. I love surfing the internet, traveling and reading
---
Why do you love @air-clinic?
I love @Air-clinic because it stands for something that means so much to me- Medicine, I also love her involvement in Cryptocurrency. Airclinic is not just an observer project in the Cryptocurrency space but a proactive one that I see a great future for. Airclinic is Value-based and I love this about her.
---
High and low point on steemit
. I think I have had high points with an "s" on Steemit.
One of My major high points on steemit is FUN TIME WITH @GEE1. It was born out of the need to add some fun to the Steem blockchain and the passion to see people bring smiles to the faces of others. I loved to see people appreciate other people through #mancrushmonday, #womancrushwednesday and the appreciation post with the #throwbackthursday tags.
My other high points were times when my write-ups made someone feel special or helped them in a way. Another high point for me on Steemit were times when lots of people I look up to and respect so much on steemit dropped my comments on my post and the few times whales upvoted my post.
All these made me enjoy my journey on Steemit.
My Low point on Steemit were very few times I had undervalued posts.
---
How do you balance your steemit life and real life
I try to be conscious about it.
---
Motivation to study your career.
The fact that I could make people happier
---
Challenges/survival story in your specialty
My major challenge in my chosen career is time. There are so many things to do in a very short time
---
Final words
If you have ever thought of quitting, remember why you came on board in the first place. Remember how this was all you ever wanted.
Remember how that patient you managed made you feel like a god. You allowed God to express himself through you to them. It is a great opportunity to give hope and life to another person.
The hassles might be so much now but the reward, in the end, in the end, will be great. Be encouraged!
---
SHOUTOUT SEGMENT (To Previous Interviewees)!
@Zoneboy, @Endopediatria, @Elvigia, @Oluwambe, @Bcrafts, @Evarich, @iamchijamz, @donnest., @wordswithhoney, @desmoniac, @bookoons
Thank you for joining us on previous episodes of Online WARDROUNDS.
---
This article was compiled by @antigenx for @air-clinic!
---
Air-Clinic App has been successfully launched and you can earn AIRCOIN while you learn and share your ideas on health.
Visit our website https://myairclinic.com to download app!
You could also join us on discord to interact well with others.