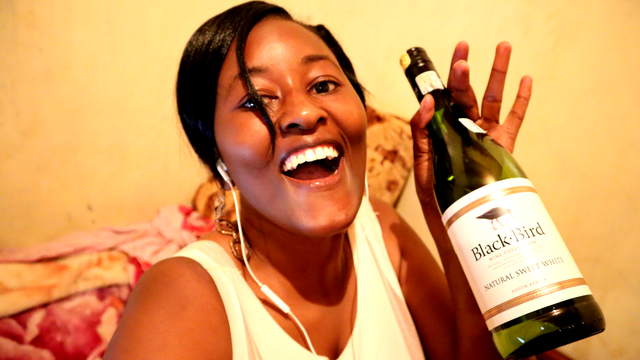 You guessed right, I went out today. And as always, I never miss to grab myself a bottle of wine when I do. I Promise I am not an alcoholic, just a very passionate wine enthusiast!
Today I grabbed this $7 wine, I think I have tasted better cheaper wine before, but it will do for this Weekend!
Clearly this post is on ReggeaSteem.io right? :D That's because I wanna share with you guys what I am currently dancing to, LITERALLY,...
I am such a huge dancehall lover! So you can bet that is what tonight is all about. And I most definitely want to share with you one of my all time fave artists in this category, Timaya....... Not Quite sure, but I think he is Nigerian, judging from his pidgin. OMG He has such great Music!
Here's some of my personal fave that I am currently going back & forth at...
WOYO- Is a club banger of all time! Like when this goes up everybody wakes the eff up!
Did Somebody say Hit or HIT!!!! I Freaking Love this song!!
If you are not dancing by now you clearly have no taste in DH Music :D
Oh man, I think one of my bucket list to do things is to attend one of Timaya's concerts! He's not as popular as he deserves, but I am certain he will get there! Such great talent!
This next song is not by Timaya, but it equally fits in this theme! Love it!
Back to Basics!
BANG! BANG!
I am really trying to limit myself to only 5 songs, but at this rate I can't help it! You guys, West African Music is so dope!
OK.
I think that's about enough. Probably not a lot of you will relate to this kind of music, but it's so darn good! You are totally missing out :D And I don't say that lightly.
XOXO
---
Posted via ReggaeSteem.io | Reggae Culture Rewarded