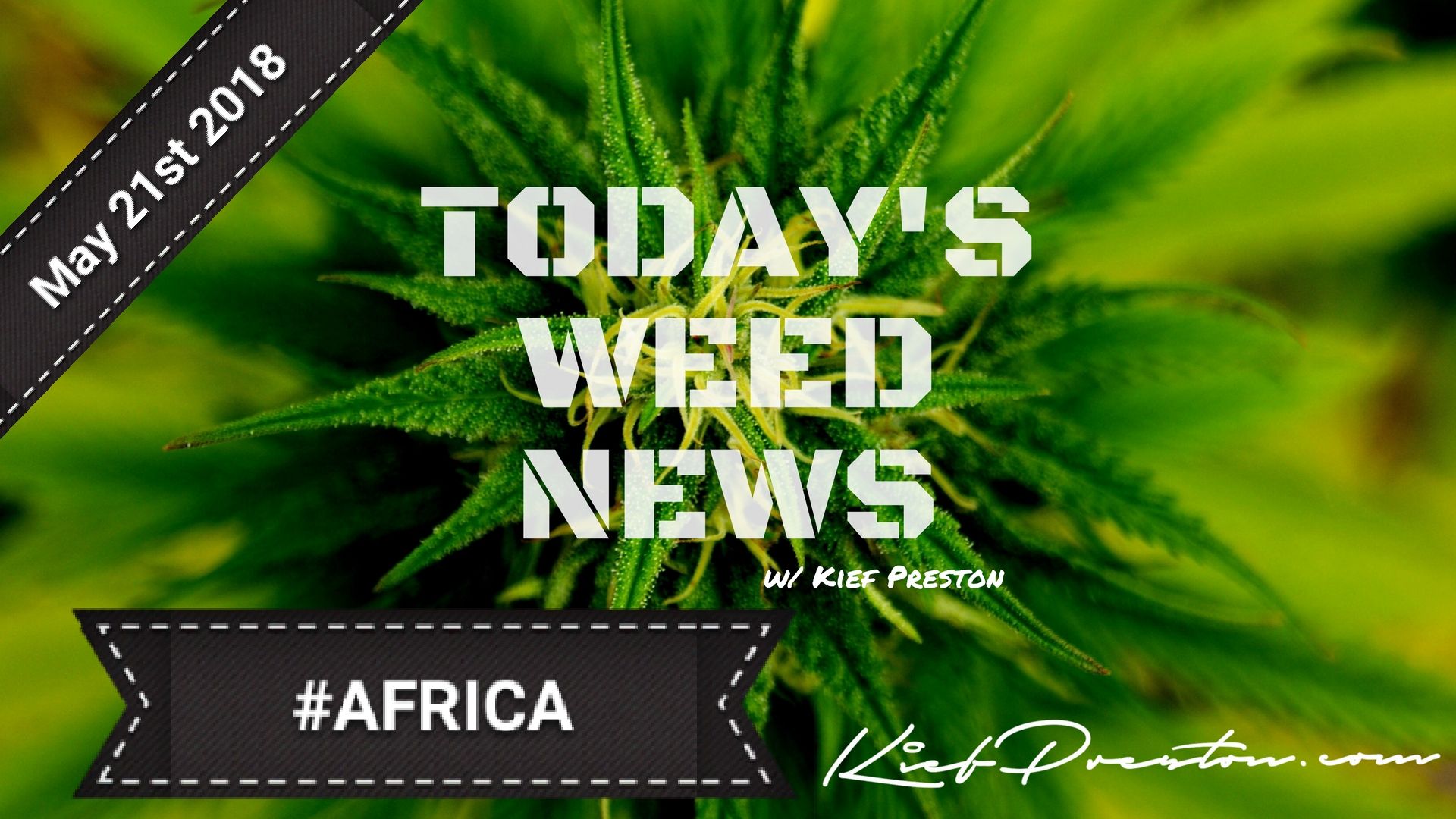 For today's weed news we go all the way to Africa.
It is being reported that South Africa just open the continent's first medical marijuana dispensary.
Well, kind of...
The dispensary is currently home to a traditional South African healer and also plans to hire a chiropractor as well as a house physician. But the Durban-based MMJ establiahment does not actually sell any THC containing products at this moment. The reason? South Africa has not yet legalized medical marijuana.
Kirithi Thaver, a rep for the "dispensary" (and I use quotations here because of their not actually dispensing any real MMJ just yet) recently told Al Jazeera that "We want to break the stigma on cannabis, to showcase that cannabis can be used effectively to treat a number of conditions and to integrate medical professionals as well as traditional healers to allow the whole South Africa a holistic approach to healthcare."
Thaver added that he hopes his country will soon follow in the footsteps of other African countries like Zimbabwe who have already legalized medical marijuana.
To me this is another clear signal that another huge region of the world is about start evolving their views on cannabis. I feel like Africa could one day be one of the world's largest weed producers since the climate would allow marijuana to thrive on virtually the entire continent.
That's what's up!
source: bit.ly/2x6HGzg
"Take Action Today to Help Legalize Weed Tomorrow" -Kief Preston
START HERE: http://kiefpreston.com/help-legalize-weed/
Wanna GROW? Free GROW BIBLE– http://bit.ly/2podIAg
FREE Harvesting Guide – http://bit.ly/2GIvl5o
If you enjoy my content please leave a comment, ask a question, like it, share it, and subscribe for more! It will help me grow my blog and motivate more people to stand up for cannabis and start enjoying its' many benefits.
Stay UP!
-Kief
▶ STEEMIT https://steemit.com/@kiefpreston.com
▶ Pinterest – http://pinterest.com/kiefpreston
▶ Youtube Channel – http://bit.ly/2GPQg64
▶ Kief Preston's Time-Tested Edibles Cookbook Series http://bit.ly/2EXIwAZ
▶ My website http://KiefPreston.com
▶ You can also support the cause by shopping on Amazon for ANYTHING you need using this link http://amzn.to/2GrxPog
More FIRE TRACKS from LMR & Mr Go Hard http://bit.ly/2plIWbe
▶ Hear me on Smoke Radio here: https://bit.ly/2uR8G4B
》》》Check out the Weekly Weed News 2.0 Podcast on Spreaker: https://bit.ly/2HjLf99 or on Itunes, Stitcher, Soundcloud and iHeartRadio.