How to get your first sale in shopify. [Full Advertising strategy with minimum budget of $20]
To get first sale is the biggest problem that every single Dropshipper face in starting of their dropshipping business. In this post, I'll discuss with you to get your first sale with minimum Advertising budget of $20, But i am not sure about that you 100% get your first sale. This post will help you to get an idea to start advertising your shopify store and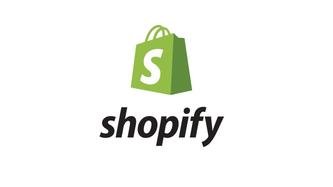 special thing is that you will follow my below strategy, So let's get started without wasting much more time;-
Firstly, set up an account in facebook ads manager and then click on create a ad. Make your ad more attractive and beautiful and simple that every single person can understand about your product. You can make an ad with an images,videos and slideshow. So come on topic, at starting i will be say that about minimum adverting budget that is $20.
Requirement for payment:-
Paypal account either an debit card either credit card.
Minimum budget:-
Only $20 [minimum budget]
Strategy:-
very very simple strategy are as follow:-
1)Find an trending product. (websites like :- pexda.com)
2)Add that product in your shopify store.
3)Start facebook advertising:- make your first ad with budget of $20 and makesure that your product is trending and people want to get that product. I suggest that you will choose a product of minimum budget $15 to $25 and keep your margin between $25 to $35 and first day you will be create $5 ad campaign and as per depend on your luck that on first day you will be get your first sale and keep in your mind that you will be targeted U.S.A or America audience[why??? i will be discuss about that in next post] . You will be also take benefit in facebook ad that you will target on specific audience. For example if you sell a product related with dog then you can target on that audience who owned dogs. This will create your ads more successful.if you can't get your first sale then in second day make your budget double that is $10 and in second day again you can't get your sale than next day again get double your second day advertising budget. Approximately about 70% you will be get your first sale if you can't again any sale then at last again make your advertisement of $5. Then you will be definetly get your first sale if not then simply dead your sale because this get over budget...heheheheh.
So this is the simple and most effective strategy to get your first sale.
If you get your first sale please drop down a comment that you get your first sale and if not then discuss with me because using that strategy i will also get my first sale.
Thank you so much and be follow me because i will post more strategy on shopify and dropshipping related strategy.