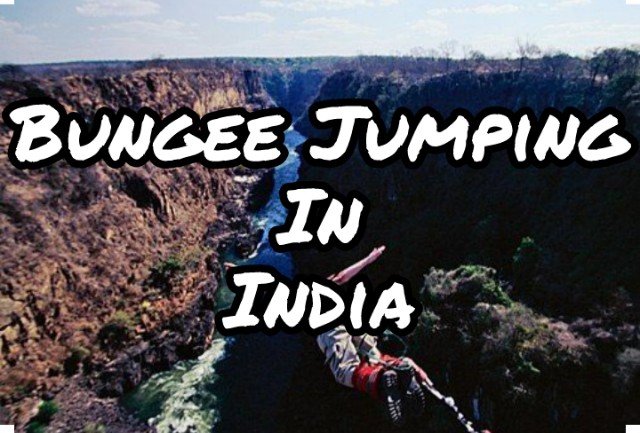 Let's Jump and Dive and Fly through the Sky.
#JUMPING HEIGHTS
JUMPING HEIGHTS, located in Mohan Chatti village, RISHIKESH has been rated as one of the most preferred bungee jumping destinations in India.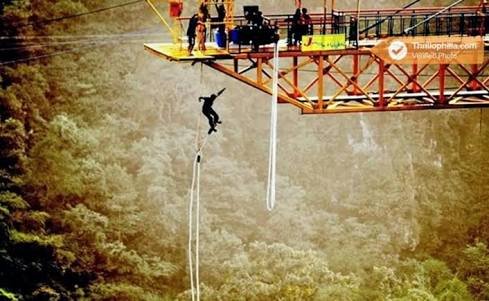 A Cantilever platform is built over a rocky cliff which is 83 meters above the ground level, making it the highest and the most thrilling bungee jumping location in India.
It will cost you ₹2500 per jump.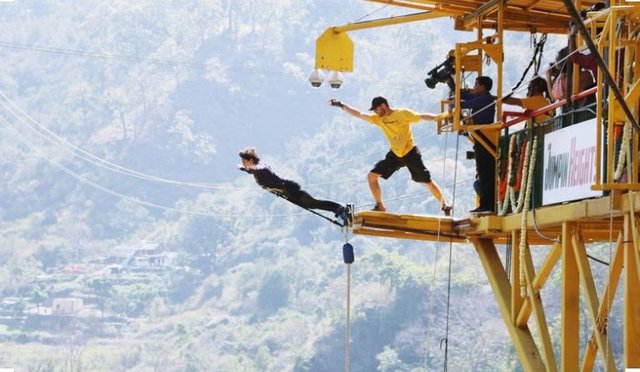 #OZONE ADVENTURES
OZONE in Bangalore is also one of the most popular bungee jumping locations in India.
At OZONE, bungee jumping is done from the height of 80 feet above the ground.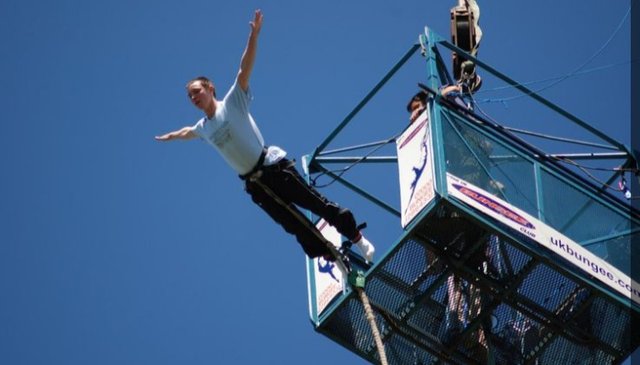 There is no fixed platform. The entire equipment is attached to a 130-ft-high mobile crane.
Age Group : 18 - 60 years old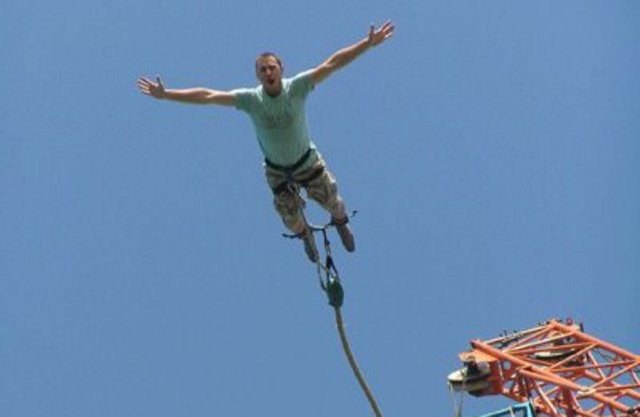 WANDERLUST in Delhi is also one of the best choice for bungee jumping in North India. They are using German technology and equipments here. They offer a crane jumps from 130ft above the ground level.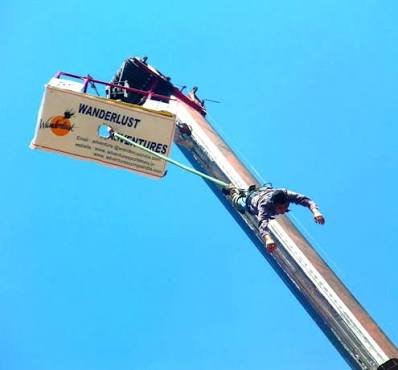 Age Group : 14 - 50 years old
#GRAVITY ADVENTURE ZONE
It is located near Anjuna Beach in Goa.
They only conduct 25 Meter high Bungee Jumping. Which will costs you near about ₹500.



As the jumping platform is not so high. You should have choose them for your first Bungee Jumping experience.
#DELLA ADVENTURE
Della Adventures which is located in Lonavala is one of the largest adventure parks in India.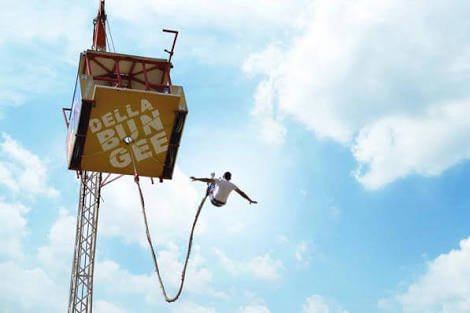 The Jumping platform is not so high and is of only 45 metres and it will costs you around ₹1500 per jump.
So if you're scared, why do it ?
Because the things you're scared of are usually the most worthwhile - Chasing Liberty
Go and give it a try. You'll love it.