The life you've always wanted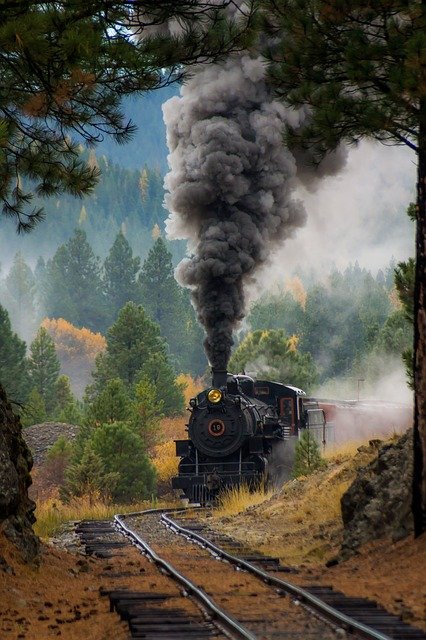 "Oyez, Oyez, Oyez, the rumble you hear is the midnight express out of here going to far away and stopping at all stations where you've never been before.
Now's the time to get on board folks so get your tickets from the sense of adventure buried in your heart; and you never have to come back, just keep on going forever and leave the 9 to 5 behind and all other heavy weights; travel light, take only what you need and send a postcard from time to time to those you leave behind.
The adventure of a lifetime awaits your first step towards it; the fun of all you've ever wished for is there for you to claim.
Roll up, roll up, roll up, the train is here and waiting; the station of all hope is open and ready; your carriage awaits you. One step towards it is all it takes for you to board the life you've always wanted.
Hear ye, hear ye, hear ye, the time is now.
"I looked up from my coffee to see what all the fuss was about but didn't see a thing so I went back to my coffee and heard the voice calling again, but fainter. Each time I looked up I saw nothing and each time I looked back down to the coffee I heard the call getting fainter.
Then I heard a train whistle and jumped out of my seat and ran for it.
Image from Pixabay