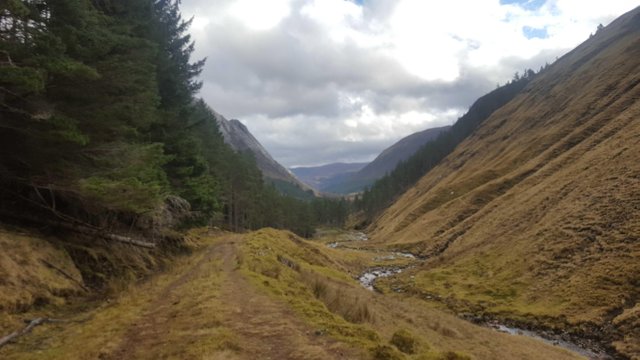 Today's hike was quite wet (as the locals say 'dreich' which means wet and cold). The spectacular views of the glen made well up for it. The breath taking scenery of the river Meinich and the surrounding hills just added the magic serenity to the hike. It is a kind of Scotland like you can see in the movie Mary the Quuen of Scotts.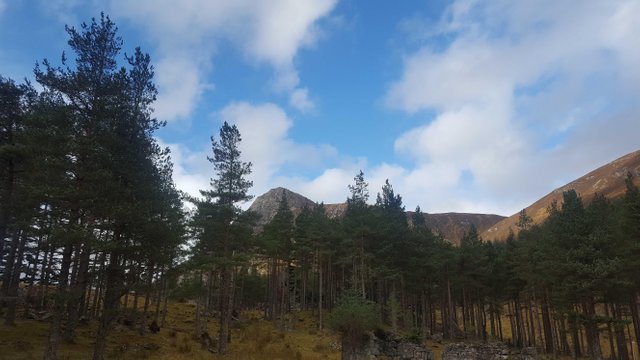 Unfortunatelly the roaming stags were running away as soon as you get the camera oot.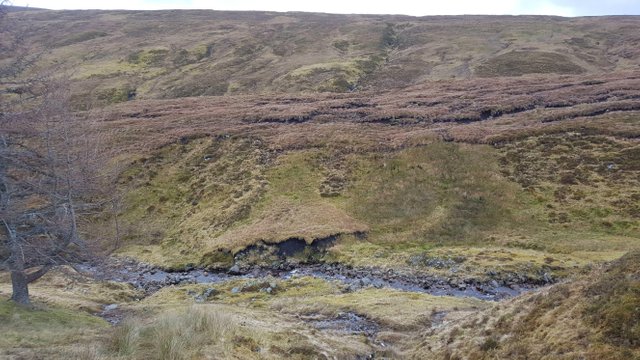 After walking over 7 kilometers up the river it was time to have a lunch sitting next to the trickling burn (stream). The hot tea from the flask, the sandwich and fruit tasted really good when you hungry. It beats any restaurant meal. The deer was checking on us from a far distance.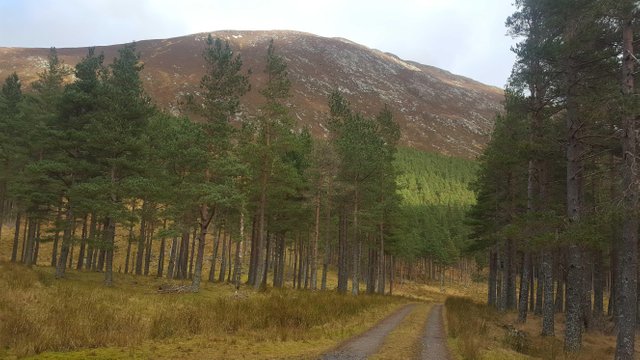 We had to cross a few streams... not very deep ones. It is so handy to have goretex waterproof boots.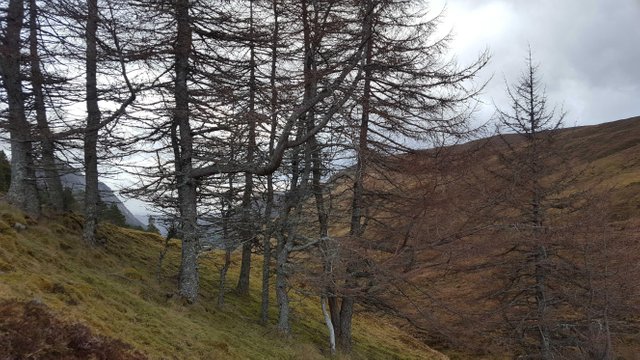 As the weather in Scotland changes, we got soaking wet on the way back and quite happy to get to the car.