Your bets, your rules.
Bethereum is an innovative social betting solution built on blockchain technology. Designed to tackle the key challenges of conventional betting, it delivers a host of unique features and improvements. Starting with sport betting, our vision is to develop a wider ecosystem and establish the Bether token as the betting market standard.
Source
Bethereum is a decentralised, social-betting platform based on Ethereum technology and Smart Contracts.
Betting is a huge business, but the online betting industry is plagued bymultiple problems. There is an overall perception of unfairness due to security issues, lack of transparency and social character, skewed odds, high fees and low returns – all factors alienating many potential bettors or driving them to underground betting. The Bethereum solution leverages blockchain technology to ensure the safest and most transparent betting experience. There is no middleman involved: Players create the bets, set the rules, and provide the liquidity for fulfilling payouts. Smart Contracts protect funds and automatically distribute winnings based on bet conditions and outcomes. The entire process is fully decentralised, secure, and self-regulating. All this while unique social and gamification elements deliver a whole new level of community engagement.
But Bethereum is not just about better betting. The platform has versatility and scalability ingrained in its DNA: starting from sport betting, it will expand to include a variety of content and third-party games. It is designed to support a whole ecosystem, ranging from casual bettors to high rollers, through white-label customers and conventional betting agencies, to third-party developers and affiliates. All fuelled by our digital token: the Bether. Our vision is to develop such ecosystem, centered around a superior betting solution – and to establish the Bether token as a global betting standard. To give you a taste of things to come, we already have a functional iOS prototype on the App Store (Bethereum Lite) and a web-based, blockchain-powered betting contest at worldcup.bethereum.com. Join us in this adventure, today!


Introduction
Nevertheless, betting has always been plagued by a dark side. Regular scandals involving malicious bookmakers and fraudulent agencies have seriously undermined the industry's reputation. When bettors lose, they lose everything. And when they win, they may not receive the promised amounts. Furthermore, exorbitant fees and unwarranted complexity discourage potential bettors from playing at all. Somewhere along the lines, betting went from being a social, engaging activity to becoming an individual, risk-ridden peril.
Even in its fairest implementation, traditional betting remains a highly centralised endeavour, taking power away from the players and placing it in the hands of bookmakers. Simply stated, in the long run individuals inevitably lose all their funds against "the House."
We will bring the fun back in betting, building an innovative, decentralised, transparent platform combining modern technology with a superior social experience. By doing so, we can reach segments with untapped market potential, such as casual bettors overwhelmed by the complexity or trust issues of conventional betting solutions.
With all this in mind, we created Bethereum: a brand new blockchain-based platform designed to address the shortcomings of traditional betting and bring a host of innovative features. Starting with sports, players and group of friends bet against each other on match results instead of playing against odds designated by bookmakers. Whatever the outcome of the bet, money stays within these groups instead of going into a bookie's pocket.
Blockchain is the perfect technology to support this revolution in betting. Within Bethereum, transactions are secured by cryptography and governed by Smart Contracts on the Ethereum blockchain. All financial movements are recorded on the blockchain and remain transparent and viewable for each participant.


What is Bethereum, and why?
Broadband and mobile connectivity literally put betting in the hands of millions. But centralised, conventional betting suffers from serious structural shortcomings (see "Industry Challenges" section). The advent of Blockchain technology ushers in the opportunity to redefine the industry, delivering a solution with all the advantages of conventional betting and none of the drawbacks.
At its core, Bethereum is a social betting platform, allowing people to bet on events with other players without going through a "middle man" (e.g., a bookie or betting provider). It operates as a fully decentralised, secure solution built on Ethereum-based Smart Contracts. All bets are carried out using Bether, our purposefully designed digital token.


Market Opportunity
The market potential for a superior social betting platform is absolutely massive. Recent estimates place the global gambling and betting market at a value of up to 3 trillion USD2 (both regulated and unregulated). Licensed gambling alone exceeds half a trillion USD.
As broadband and smartphone penetration keep rising, the market is inexorably shifting from traditional to online channels. The online betting industry is already worth nearly 50 billion USD, with mobile-based platforms experiencing explosive growth of over 40% per year. Just in the European Union, the average mobile gambling spend per adult went from 1 USD in 2010 to over 15 USD in 2017.
Football (soccer) betting dominates the industry, with an estimated 50%-60% share of total spend. For this reason, Bethereum will initially focus on football betting, allowing us to scale our business and reach an operating profit as rapidly as possible. However, the platform will shortly after integrate additional sport and non-sport betting content (e.g., horse racing, basketball, cricket, eSports, fantasy, social events, and possibly casino gaming).

MASSIVE POTENTIAL AND MARKET GROWTH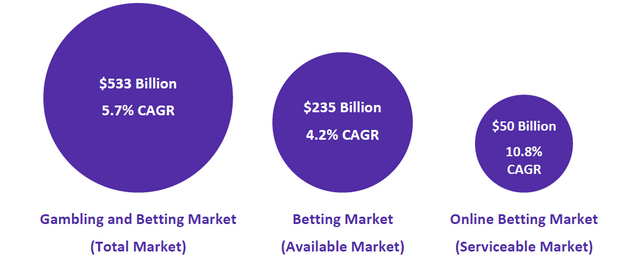 Industry Challenges
The online betting industry is afflicted by a number of serious problems. Among other considerations, odds are vastly in favour of the bookmaker, payouts are not always honoured, and regular winners are restricted or banned. There is a lack of transparency and security, high fees and low returns, and low social involvement. These factors alienate a significant number of potential bettors from taking part in such systems.
More specifically, these are the key industry challenges Bethereum is set to solve:
UNFAIR CONDITIONS
LACK OF TRANSPARENCY
LACK OF TRANSPARENCY
BETTING LIMITS AND LOW RETURNS
LACK OF SOCIAL AND GAMING CHARACTER
INHERENT COMPLEXITY
SECURITY CONCERNS
OUTDATED PAYMENT METHODS AND SLOW PAYOUTS
HIGH FEES
The Bethereum Solution : In Nutshell
In a nutshell, Bethereum addresses the most profound challenges of conventional betting by shifting power away from the betting provider and into the hands of the player community. Players create the bets, set the rules, and provide the liquidity for fulfilling payouts. The whole process is fully decentralised, transparent, and self-regulating.
Blockchain technology makes it possible to operate the network without a middleman (the main source of structural issues and vulnerabilities in conventional systems). While Smart Contracts not only ensure that betting terms are respected and immune from manipulation, but also protect player funds in an escrow account. Only when a bet ends, will such funds be released to the bet winner(s). All this, automatically and seamlessly.
The Bethereum platform is comprised of three core components:
BetherNet Protocol : This is the blockchain-based engine powering our entire solution. Including the Bethereum Wallet, Smart Contracts and a set of tools, it is the technology that enables transparent, fair, and secure betting. The BetherNet Protocol meets all the requirements for supporting a successful betting network: stability, versatility, scalability, security, performance, and cost effectiveness.
Application Layer : Superior technology can only go so far: The Application Layer is where the magic really happens. This is the set of innovative in-house and third-party applications built on top of the BetherNet Protocol. Offering full support for Web and mobile platforms, all apps will be designed to be as intuitive and engaging as possible.
Bether token : Bether (BETHER) is the ERC-223 digital token fuelling Bethereum. All transactions on the platform and most of the ecosystem payments would be carried out in Bether. Designed as a deflationary token, Bether will trade on major exchanges and is fully compatible with most Ether wallets (e.g., MyEtherWallet).

The Bethereum Wallet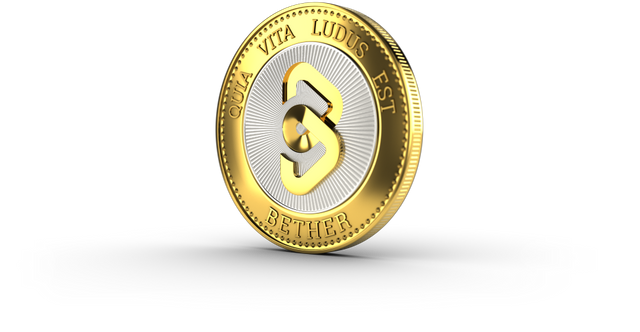 In Bethereum, players will not use Fiat money (such as EUR or USD) to enter bets. They will use the Bether token instead.
As Smart Contracts do not support Fiat currencies, creating our own token is necessary to ensure a truly secure and transparent betting platform.
Fully compliant with the ERC-20 standard and compatible with Ether wallets such as MyEtherWallet, the Bether token will trade on major crypto exchanges.


Video :