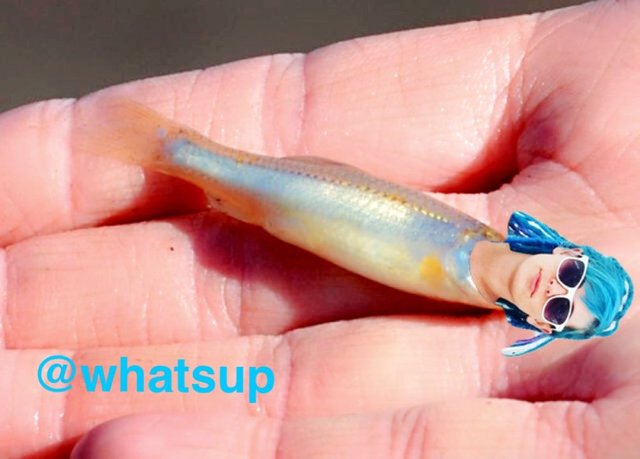 *photo by @brandyb
Silly ETH users settle for #cyptokitties . . .  but we have something better.  We can adopt minnows and watch them grow and change and develop fishtributes!  
I first wrote about my plan to live vicariously through others below:
https://steemit.com/codependent/@whatsup/my-co-dependent-adopt-a-minnow-plan
I have picked a very special minnow to live out my failed dreams.  I would like to introduce you to @brandyb, she is amazing at everything she does.  She is pretty and smart and talented and she has cool hair.  So, please show her lot's of support so I can guilt her about this for years to come.
I will..   Not just adopt, but take an unnatural, over-involved interest in her Minnow's life.  Until I grow bored of her and she is left to survive on her own.  (About a month)
She thinks she was adopted by a nice dolphin, but little does she know, she is getting this: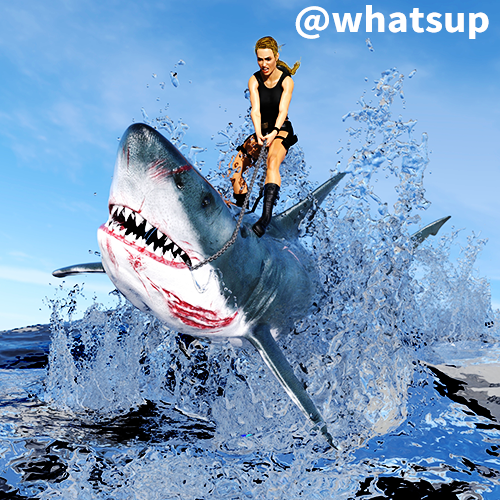 *photo by @elgeko

During this time, hopefully others will see her fishtributes and ad her to their voting bots, she will gain some Steem Power and Followers, she will have someone to ask questions.  After which best case outcome she will be ready to swim the sea of Steem alone leaving me with that joyful feeling of being helpful, as well as the opportunity to throw it in her face should we ever disagree!
Ideas that "spawned" from this:

A Project where we sell and trade minnows (or other items)!  They would have to work hard to create an awesome "Why Adopt Me Posts" and the best content creators would be revealed.  For Larger Minnows, Dolphins and Whales, it would be a great place to see the creativity and commitment of new users, but mostly actually encourage "Attention Grabbing Content".
(I know it is tacky as can be, but this is the Internet and Tacky is fun)
It could make hysterical trading cards/digital images.
It could also serve as kind of a mentoring program and support as we all know there is a lot to learn when you come on-board.  It would raise the standard of helping minnow to those who are truly good at content creation vs. purchasing votes on whatever content one puts out there.  
It does not create an unhealthy dependency, because the idea is that you would support and protect them as minnows, as well as assist as needed.  They have a short time to learn the ropes and then the goal is to create a healthy, self-sustaining minnow who does not require joining a club or group.  (kind of like parenting)
Hmm.  It could add just one more way to notice minnows and make the Blogging Community Fun.

(If you don't like minnows this is also a great way to launch your Sock-Puppet!) - calm down, I am kidding.

Let's crowd source this idea and the tools it might need to support it.
What do you think?
@whatsup