Hello guys!
I just noticed that I have overpassed 100 followers!
I would like to thank you for your kind follow! I really like this social platform, it keeps a good quality content, imagination in it's challenges and setting up in it's scientific papers. I spend my time pleasantly in here. Let's make steemit HUGE!!
Concerning my #addedtoplaylist contest, it is a contest I started 2 weeks ago.
I was thinking the more music is produced the more difficult it has become to find some good music out there!!
So the concept is to post your addedtoplaylist song of the week, and if it is among the best three, you will win free SBD!!
In other words, I pay you if you can add a new song in my playlist!
Musiclovers out there, help meeee!!! I am addicted to music and...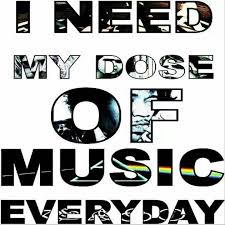 So, if you have an #addedtoplaylist song, go to https://steemit.com/addedtoplaylist/@mcandceo/addedtoplaylist-2-win-sbd-with-you-favorite-music-track-of-the-week and comment yours favorite!!
You might be the song I NEED!!