Today I stumbled upon ADAMANT, a blockchain based chat.
yep, it's that simple.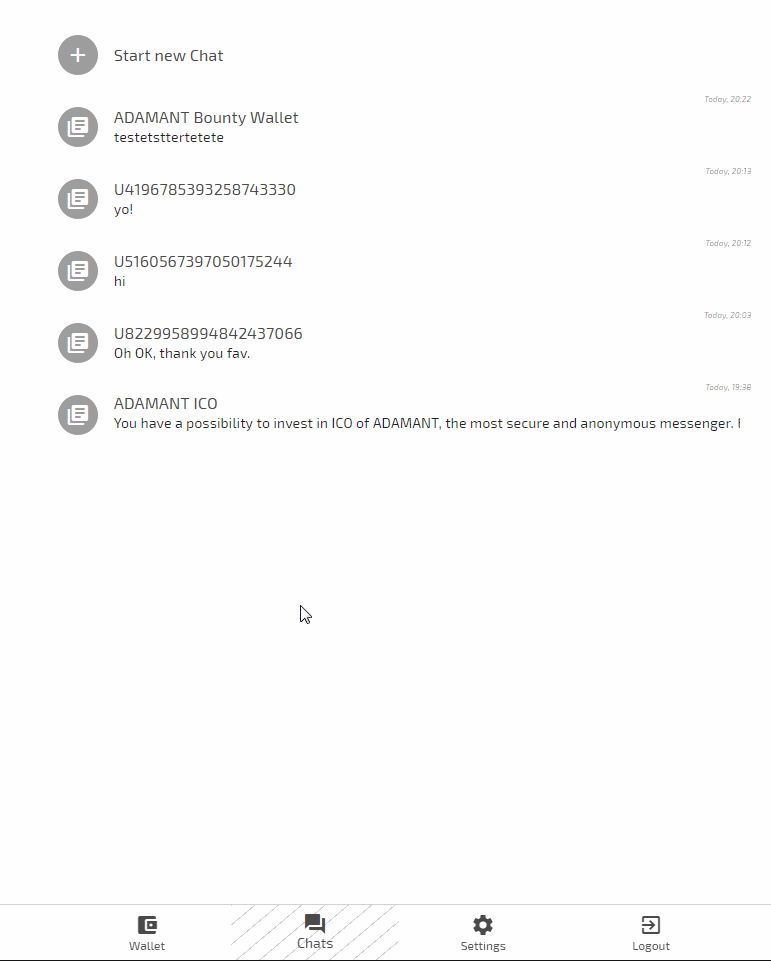 It's running on DPoS 1.0, which means 5 second blocks and uses the MEMO & Fee approach to combat spam, like in BitShares.
I've wanted this feature for a long time in BitShares, and later in Steem, too bad no one of those projects made it.
You'll get some ADM for free to test around.
I hope BTS & STEEM start implementing a live chat feature soon.
It's so simple, and easy to use. I wonder how much they'll raise in ICO...
---


Buy and Sell Steem & Steem Dollar at best rates!