ActnEarn is Now 462nd Among The 2600+ DApps on State of The DApps
A very good news for #actnearn users. You might know that @actnearn is listed on stateofthedapps (). Around 2600+ dapps actnearn is now on 462nd.
Go to if you are interested.
#share2steem #palnet #sct #steem #crypto #steemit.
External Link : http://stateofthedapps.com

---

External Link : https://www.actnearn.com

ActnEarn is a social media platform where everyone gets paid for creating and curating content. It leverages a robust digital points system, called ACTNEARN, that supports real value for digital rewards through market price discovery and liquidity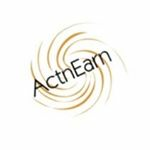 Quoted Tweet : Link to the Tweet

@ActnEarn
ActnEarn ranks 462nd out 2600+ dapps — ActnEarn @stateofthedapps
https://www.actnearn.com/actnearn/@actnearn/actnearn-ranks-462nd-out-2600-dapps




Posted from Twitter via Share2Steem