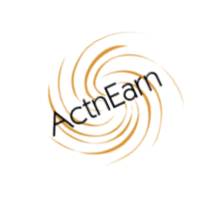 We have run our service for 2+ months. In these two months we have learned following:
Few Key Steemians have raised objections to our way of working
We grew in first month and stagnated in second month. Possible reason is number of active steemians have reduced significantly due to bear phase
The procedure that we are using might be confusing and keeping many participants away
When we analyze the walls of most of the doers/influencers who are working with us, we find that they have no other content on their walls except ours. And this is very serious issue. We want to engage with those doers/influencers who engage with their followers mostly through their own content.
In view of these observations we have decided to make following changes
We will not post daily
We will post only once in a week or if and when there is sponsored content
We will encourage our doers/influencers to create their own content to promote actnearn and will upvote the same if found of good quality
The upvote weight will be doubled to compensate for reduced activity
Weight on engagement score from SKORR will be increased to 50% from current 33% to compute upvote weight
We will convert our account into bid-bot till the dedicated apps are developed
We will develop our apps to simplify the process of participation
We will deploy functions on our apps to attract and retain non-steemian community
What we expect these changes would help us
Reduced activity will improve quality as well as reduce steemian's objection
Doers/Influencer driven content will bring diversity in the content
Doers/Influencers will have time to post their own content, not actnearn related, to engage with their followers
Our investors/delegators will earn from unused capacity through bid-bot.
The apps will be designed in such a way so that steemians objection is minimized as well as it makes participation by doers/influencers very easy
Note - There is no change in ActnEarn Token earning concept by our investors, delegators, and doers/influencers
Comments, suggestions, and feedback is welcome from all stakeholders.
This is only for announcement purpose. No action is required by any doer/influencer.