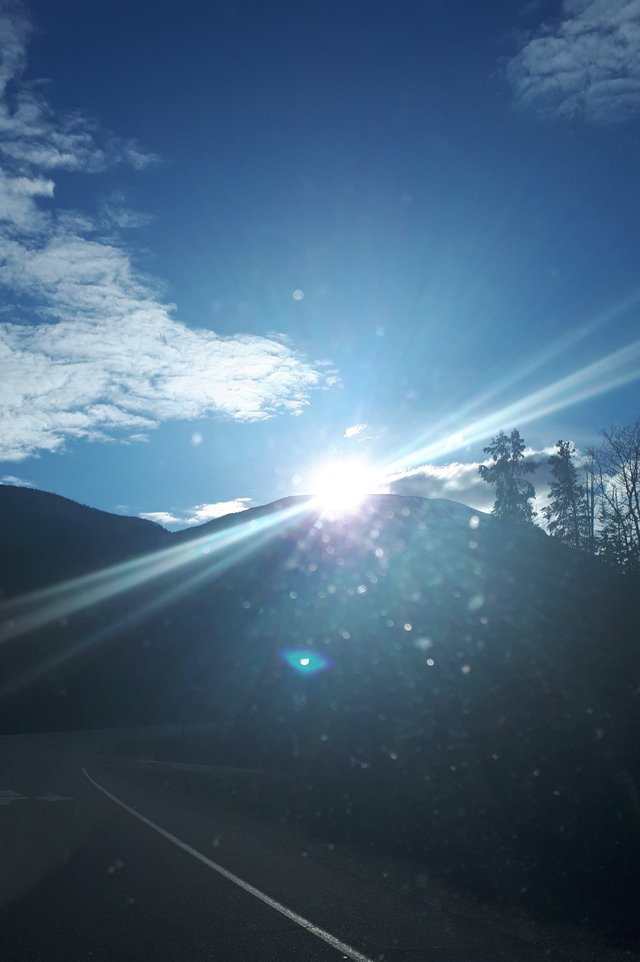 Hey Steemers!!
This is beautiful evening sunshine coming to you from Jasper, AB.
I drove 6 hours to see this glimpse of blue sky and sunny rays!
It was dreary and gloomy all day back home. Like all day. I was up at the crack of dawn. So, the drive up the Icefield Parkway (which is one of my favourite stretches of road) to this welcoming sun was well worth it!
I worked out twice today. Going full Steem on the rehab over here for sure. And, I think it's paying off. Though the spasms are a bit intense as I wind down this wonderful long day.
If only I could remember to:
A) keep my phone charged
B) keep my phone with me
C) hopefully not fall asleep and get this post in before the clock strikes 12!!
Haha! The struggles of the Actifitter are real.
Peace, Love & Happiness Everyone!
Thank-you for taking some time to read this. 🎶💗🎵
Please be sure to do what you love so you can feel happy too.
Love,
Jill



2943