Hello again :)
First of all, I said that I'll write again three days ago but something happened of which I was afraid it would happen. I was all in my duties all of these days and just didn't have the mental energy to write a long post, and I didn't want to write short one either because that is not how things work here and I support it.
As I said before, my dog broke her pelvis and she can't walk normally so I carry her everywhere where the floor is not flat. She also didn't eat well first 4 days or drank at all but she is getting better. I don't want to compare but I think this is something similar like having a kid. But she is my love and ma baby :D I have to watch her 8 more weeks and than we'll be able to run like deer in the woods! She is a Jack Russell terrier and she is 3 years old now and her name is Arija :)))
---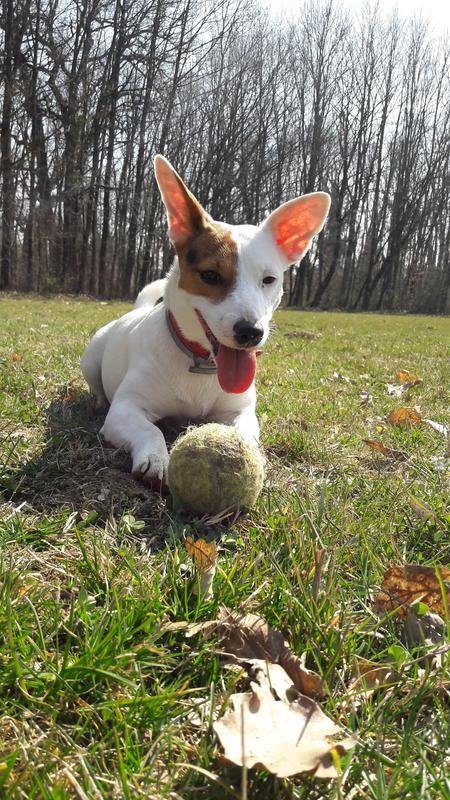 ---
I also got the job yesterday and I had to do it till 1 pm this afternoon so it was a little bit tricky this morning but I did it on time :) But before that, I made myself easy and quick breakfast so I can have the strong beginning of the day. I love asparagus and I hope you love it too so I combined it with delicious eggs. There was a bit of special food that is coming directly from my parents in my hometown. Homemade sausages! Delicious and healthy.
---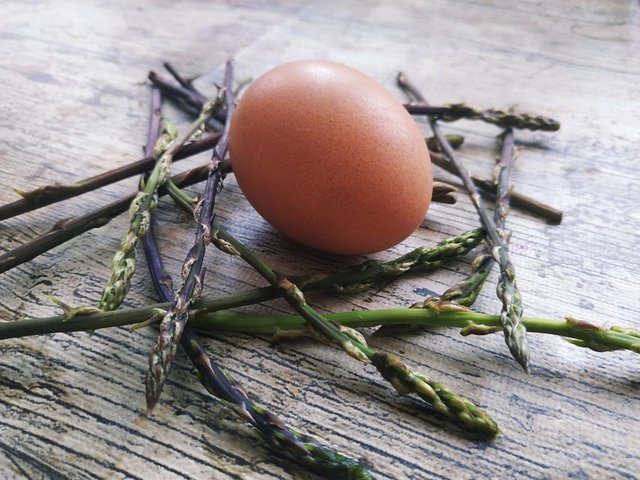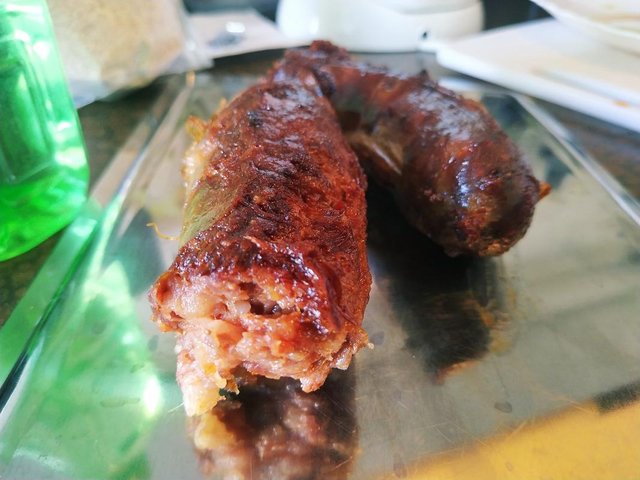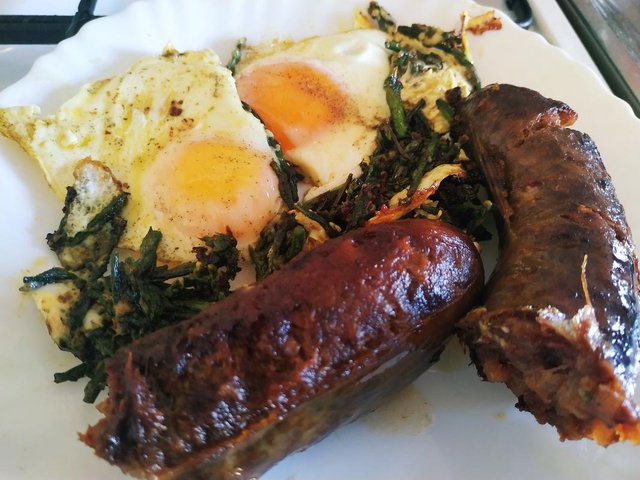 ---
Arija went to doctor for her therapy and I went to Maksimir park to take some pictures for Actifit and to ride some bike because I don't have time to train anymore so I had to do something. It was beautiful and sunny. Warmer today than yesterday.
---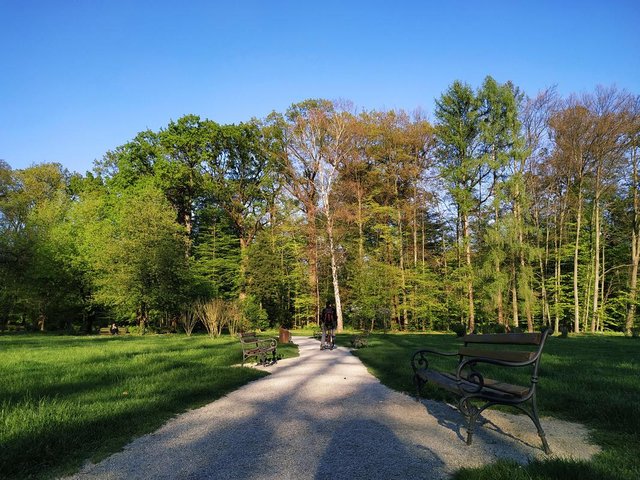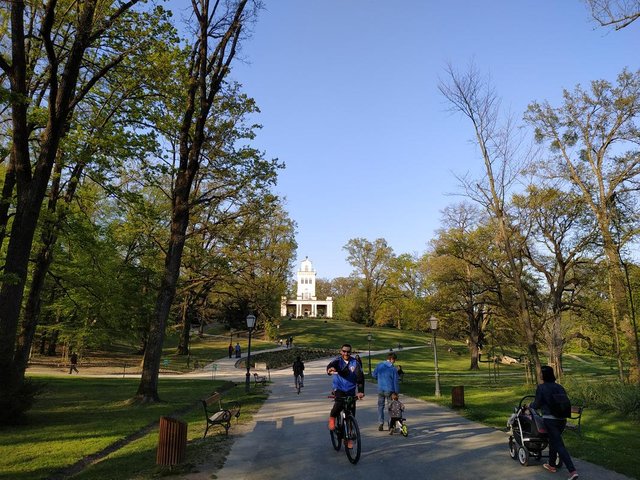 ---
It was so calming to ride but my time passed really quickly. I had to go to the bus station so I can have the rest of my day in my hometown 409 km away. I was so eager to stay there so I cycled till the highest top to see the Sun and whole city but I couldn't because spring is here and everything is blooming. It was so nice to be 20 minutes away from the center of the city but in the woods that count 316 hectares (780 acres).
---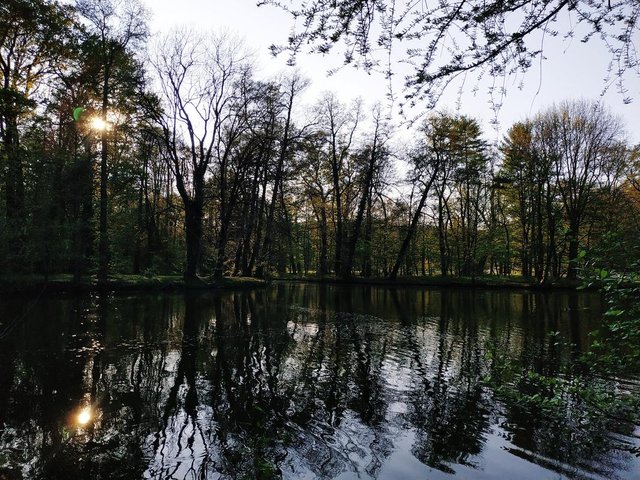 ---
At the end of my short journey in the woods I had to go home and pack myself. I know everything in that park will be even more beautiful so I can't wait to go back.
I was going home and had to take one more picture for the end. I wish you could see it for yourself and I know some of you can, so go and get some fresh air. Anyway, have a good time on Easter and post some dishes that you ate or Easter eggs you colored. I know you will have awesome ideas and I Will share mine too.
Talk to you soon! Cheers ❤️
---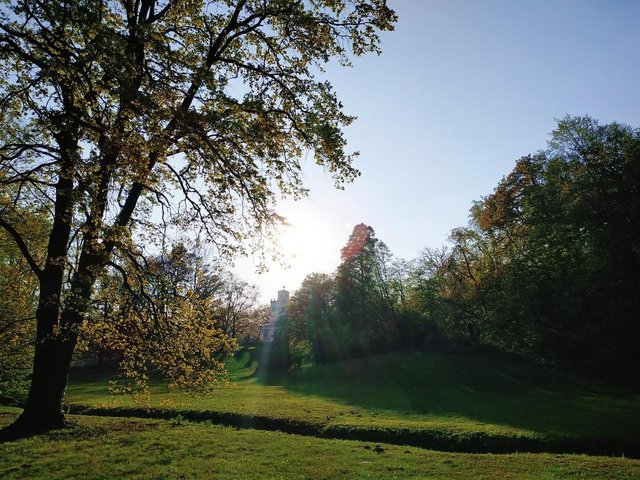 7732

Walking