My Actifit Report Card: August 6, 2019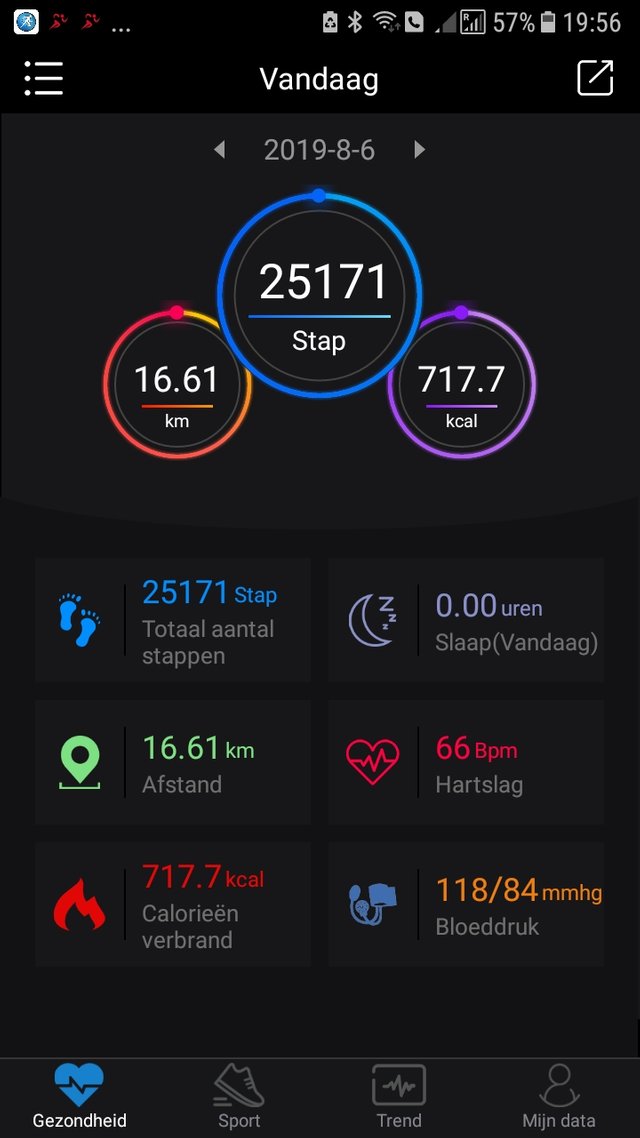 Ideas worth spreading is todays prompt.
Yesterday I thought: What if we write about our own personal prompt of the day instead of the prompt @mariannewest or @isarmoewe gives us?
No, these two prompts are not always identical.
My personal prompt of today was activity.
I made a lot of steps thanks to my garden (only 1/5 finished) and things I had to arrange. I am happy but also shocked if I see how many steps I took. It is clear to me why I am always tired.
I am very disappointed in the @Actifit app. Of all my work in the garden it hardly counted a step. And no, Actifit this has nothing to do with the settings. I tried out both options there is no difference.
If I am as active as I was today I have not much time to be on STEEM.
I have to find a way to scedule more (I still did not came to it). So if it comes to STEEM, I was less active. I hardly time to engage and if I did not answer you yet I hope to do so soon.
If I am not and you need an answer feel free to tag me.
My internet is slow and I am not able to load videos, pictures, and more as about 8 posts in a row on my mobile phone, which means it is possible I can not read your post, contest, comment any longer.
I intended to write a #thoughtfuldailypost today about engagement.
Why because this is what STEEM is about. You might think it is about earning but without other people you will not be a rising star here if you start with zero.
It is true not everyone likes to be a dolphin or whale and that is fine, but that does not mean you can not help out an other.
Give some tips and tricks, read some posts and comment, join a contest once in a while. It is a way of showing yourself (and if you like promoting yourself) too.
Happy day to all of you, my time (5 minutes) is up.
P.s.
Do not count on the @Actifit app it lets you down more as any other app I ever knew (a way to force you to buy the bracelet?).
If you write in German Actifit ignores you. Apparently content in German can never be good content.


11887

Daily Activity, Gardening, Shopping, Yard Work

Height
175 cm

Weight
kg

Body Fat
%

Waist
cm

Thighs
cm

Chest
cm