Skill is Good, but Character is Profound in Winning Life's Race
---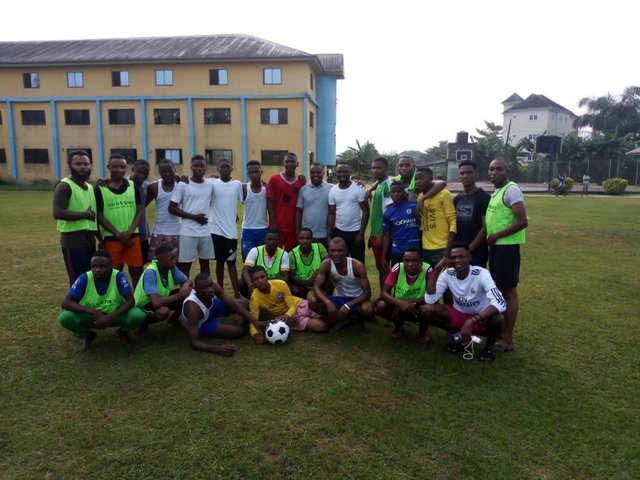 ---
1Corinthians 9: 24-27 (AMP)
Do you not know that in a race all the runners compete, but [only] one receives the prize? So run [your race] that you may lay hold [of the prize] and make it yours.
Now every athlete who goes into training conducts himself temperately and restricts himself in all things. They do it to win a wreath that will soon wither, but we [do it to receive a crown of eternal blessedness] that cannot wither.
Therefore I do not run uncertainly (without definite aim). I do not box like one beating the air and striking without an adversary.
But [like a boxer] I buffet my body [handle it roughly, discipline it by hardships] and subdue it, for fear that after proclaiming to others the Gospel and things pertaining to it, I myself should become unfit [not stand the test, be unapproved and rejected as a counterfeit]
It is always a huge blessing having our General Overseer come to address youths during sports in the last morning of our conference. Each time, God uses him to open up our eyes to the application of sports principles to our daily lives for success.
The scripture is very clear on it's position concerning the behaviour and dispositions of athletes. In fact, the scripture uses sports to vividly explain how goals can be achieved with team spirit and discipline.
The opening verse of our Bible reading points to each and everyone of us as an athlete in the race of life. This many people in ignorance think that they are competing with one another and end up missing their life goals at the end.
A more careful peek into the succeeding verses show where the actual competition lies. We are not running the race of life against another. We are not competing with another, rather, we compete with ourselves by trying to be better each moment.
This can only be possible when we apply the tool of discipline. Discipline is that character we all need to be able to compete with whom we were yesterday.
We are meant to train ourselves with discipline to adhere to the rules of the game, and we must train ourselves to stay on our track.
We must me conscious of the fact that no matter how fast we are on the wrong lane, we can never get to our destination in life. The essence of character does not in any way undermine the need tor skills, however, rather, it gives more value to our skills.
As we race in life, may we remember that we need character to profitably manage our skills.
---
Yesterday, Monday, September 2, was a long day for me. I had a somewhat busy day at work which demanded that I walked around to get things fixed. In all, it was a successful day.
As we move out today, may we learn discipline in all things.


6852

Daily Activity, Moving Around Office, Walking