Upvote Shares Level 14 Info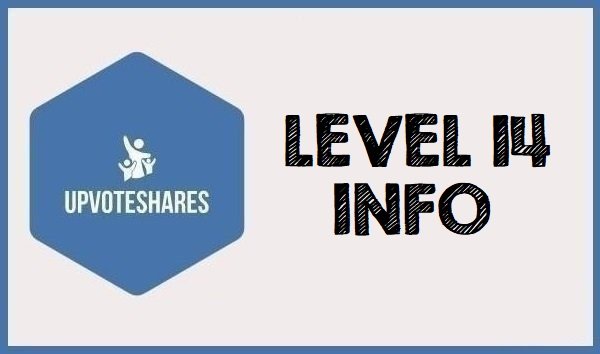 The project is coming close to its 1 Year Anniversary and things will be a little bit different. The entire level 14 was bought up by the program to increase the amount of Minnowshare conversion Shares and some of the shares will be used in a promotional giveaway.
---
The 202 STEEM for all 50 Level 14 Shares has been powered up already along with the 10% extra 20.2 STEEM and 150SP extra has been delegated for 90 days that will stay there afterward for as long as the price of Steem stays below 0.50$. This gives all active shareholders even higher returns on the daily upvotes. The 15 Steem from Level 13 will be used to get more delegation later on just to spread it evenly and not have a drop all of a sudden.
The account currently has ~3547SP and needs 3608 SP in order to unlock level 15. Between now and when it is reached there will we a contest giveaway exclusive for existing Shareholders to join. There will also be a 2nd giveaway as a tool to get the project some more exposure also. From the 50 Shares, 25 will be reserved for Minnowshare conversions and 25 for contest giveaways.
Current Level 15 Reservations...
There are still 19 shares available for Level 15 which will open ~30+ days from now. Feel free to leave a message in the comments below if you to get your spot.
---
Next Post...
Friday 31/05/2019 Upvoteshares Shareholders Giveaway Contest
---
As always, thanks to everyone for being part of this project so far, I will continue to do what I can to maintain current returns the program is providing. The numbers will also continue to do their work increasing the minimum promised upvotes for everyone each time a new level is reached !
I continue using the Actifit reports to boost the program and help it grow just a bit faster. Plenty more will be posted on the minnowshares account where I already got 50 in by now resulting in a 120 extra SP lease as one of those things that give all active shareholders bigger daily upvotes...



10193