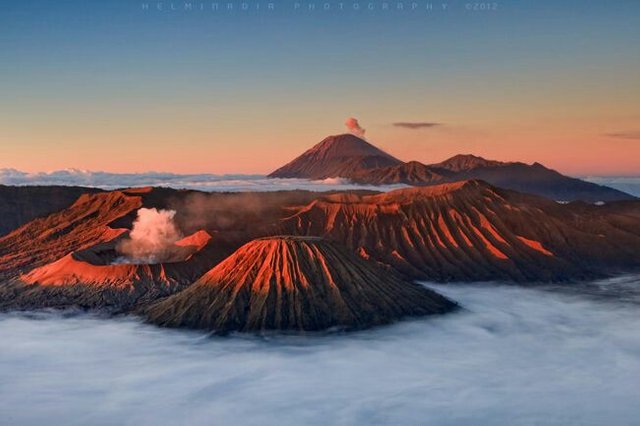 Hallo steemit lovers, back again with me who will wreak a very beautiful and pleasant vacation spot. This time I will discuss the continuation of the next article that discusses vacation spots in the Mount Bromo National Park guys. In the previous article we have discussed interesting places including where to see the sunrise, Bromo crater, and whispering sand. Now I will review about the savanna and the hill of Love which is certainly no less beautiful than the previous place.
Savanna.

Padang savanna bromo or commonly known as jemplang valley. The savannah here is a vast expanse of grassland. This place is on the south side of Mount Bromo. There you will feel so calm, cool and comfortable, because there visitors will be presented with the beauty of the beautiful savanna meadow. In addition there are green hills and high cliffs that repeat with green trees surrounding the savannah, this makes this place very beautiful and cool if you look at it.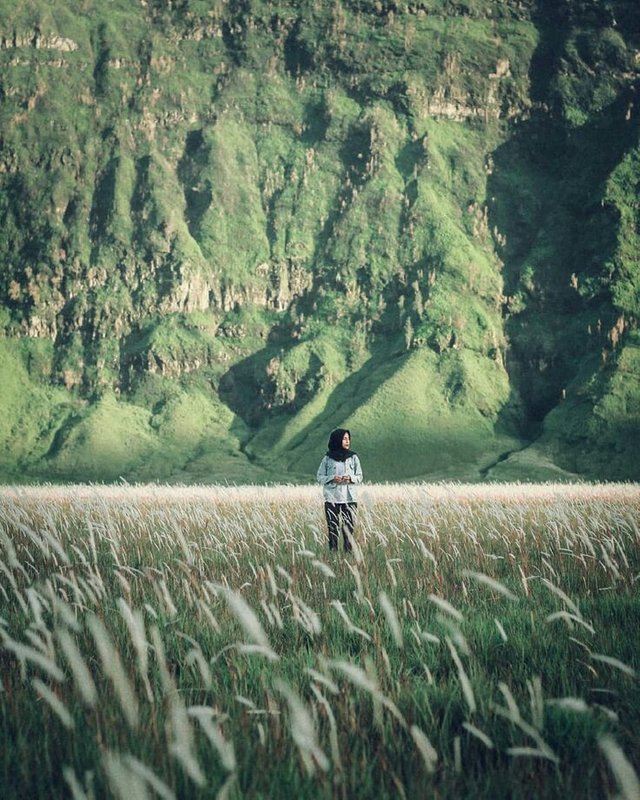 When you are here will create a very different atmosphere where before reaching here you pass through a vast desert and after arriving here will cause a very contrasting atmosphere between the desert with savannah, such as being in two different countries between the Arab countries of the desert and the African country with its savannah. With its beauty and uniqueness this place is visited by many tourists who like photography.
Hill of love

The hill of love is a hill where the sun rises, this place is one of the alternative places to see the sunrise in addition to the one we have discussed yesterday. Here has a view that is no less beautiful than climb 1, with shades of mostly bushes and lush trees.
Besides in the morning, in the afternoon also offers a beautiful panorama with a romantic feel and you can also create memorable events with your partner.
A few of my comments, hopefully useful for readers. Thank you very much, happy holiday.