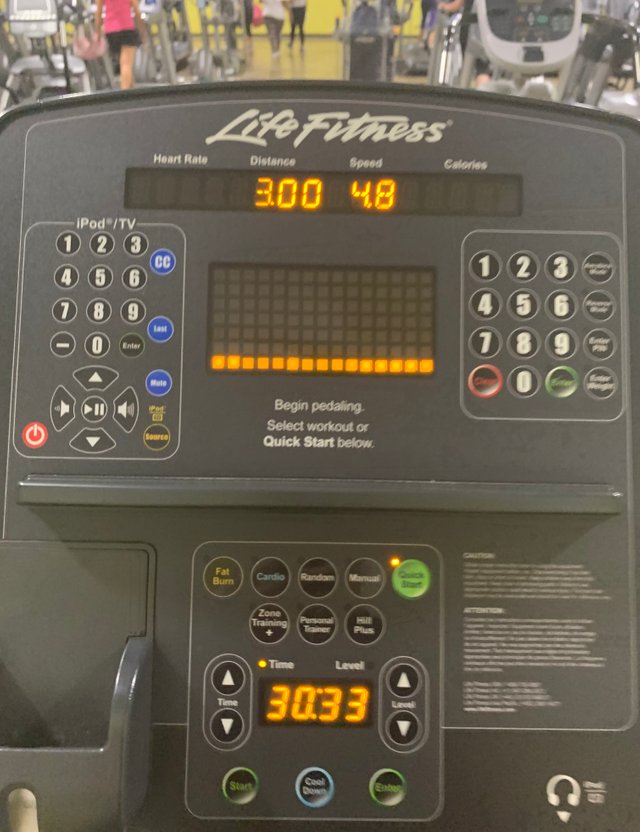 Ahhh, I finally made it back to the gym!
I welcomed myself back with a solid thirty minutes on the elliptical, then it was off to the weight room to work on my arms and do a little bench press too 😱. I got nervous at first because I haven't done the bench press in many many many years, and never at this gym. There was only 25lbs on each side and my first set of four reps was rough... I thought it was going to crush and kill me! 🤣
With enough rest though I was able to complete 4-5 sets in total, with a bonus fifth rep on the last set 🙌🏻.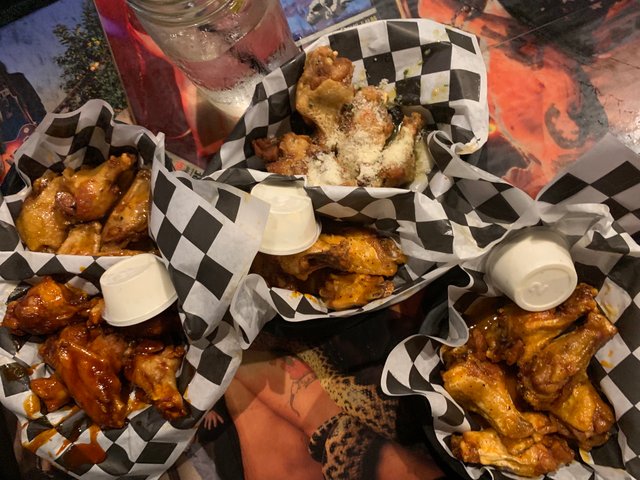 After the gym, it was off to the wings place for 65¢ wings night 🥳. 30 wings in all, and we ate every one of them! I could eat a little more too, but that's because of the workout...
When I lift weights it makes my blood sugar go up temporarily, then it brings it way down. That's how I was able to get away with eating wings with sugary sauces and make a cool landing at 106 after a high of 252 😎. I'm actually feeling like my sugar is still on it's way down so I might have a little snack before I go to sleep so I don't wake up in the middle of the night in a cold sweat, or die 💀.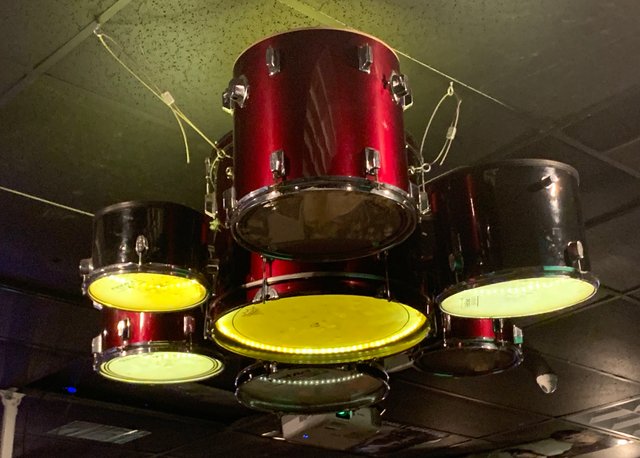 Work today was fantastic, and the weather was nice and a bit cooler today too! I had a lot of really positive vibes today and was just riding on this weird emotional high all day, it was awesome!
It's only a couple more days and then the weekend, and this coming weekend is going to be a little out of the ordinary... I'm leaving the USA for the first time and will be going down to Mexico 🇲🇽! I'm getting excited but a little nervous...



18245

Daily Activity,Walking,Elliptical