My Actifit Report Card: February 3 2020 Managed to motivate myself for a walk today
Managed to motivate myself for a walk today
This morning well for the past week I have been struggling with motivation to get out and take photos with its of other things on my mind, but after a comment from and a discussion on discord with @bozz, it inspired me to get out and take some photos today in a couple of spots, I wont go into the discussion or what the project is yet as I need to see how my camera photos came out on todays walk, but I did also get a few shots with my cell phone to document todays walk, I got over 10k steps in so I am happy with my ativity today.
I have a few things to do this evening so not sure i will hav time to add a couple of photos taken with my phone in this post, so if this line is still here then all of todays shots are taken wit my iPhone 11 Pro
I headed up to Central Park before lunch and my first shot I share is by The Pond ( thats what it is called) and Gapstow Bridge, and I saw these Ice Ladder rescue Stations all around the pond, no ice in sight today with the temps here hitting the low 50's which after the recent cold spell was very pleasant.
NOw its great that they have these handy if anyone goes out on the ice and it breaks under them, now I have dome some crazy things in my time, but now sure i would venture out on this pond unless I knew for absolutely certain it was rock solid, but i guess since there was a need for them to put them there its something that has happened before.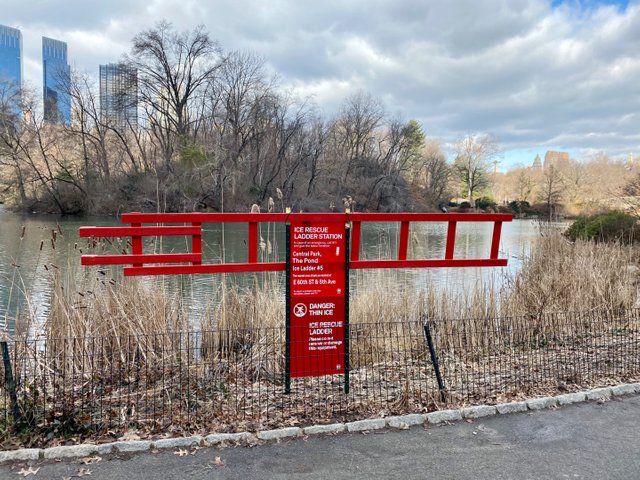 iPhone 11 Pro
Click here to view larger



THis is not far from the Pond and as you can see this bridge is called the Inscope Arch.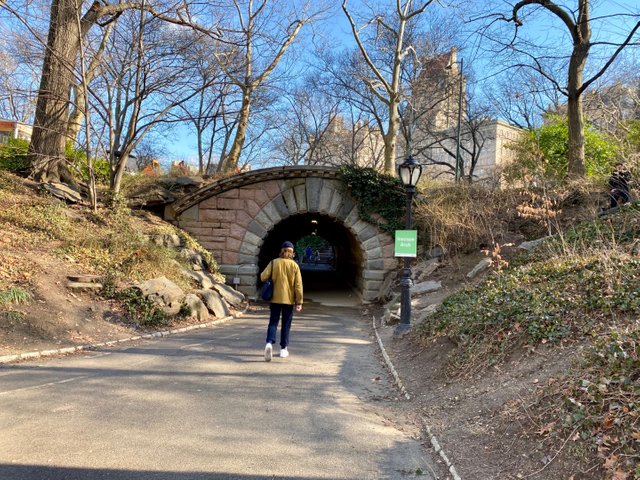 iPhone 11 Pro
Click here to view larger



And how could I visit this spot without taking a shot of the Gapstow Bridge itself it is my favorite Bridge in the park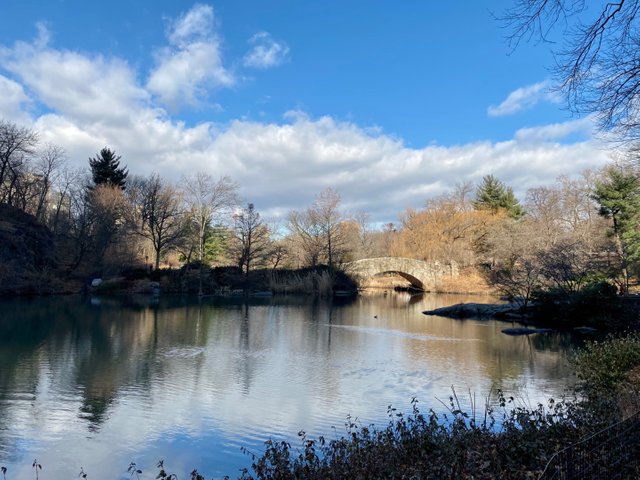 iPhone 11 Pro
Click here to view larger



After eating the Park I passed by the Apple Store on 5th Avenue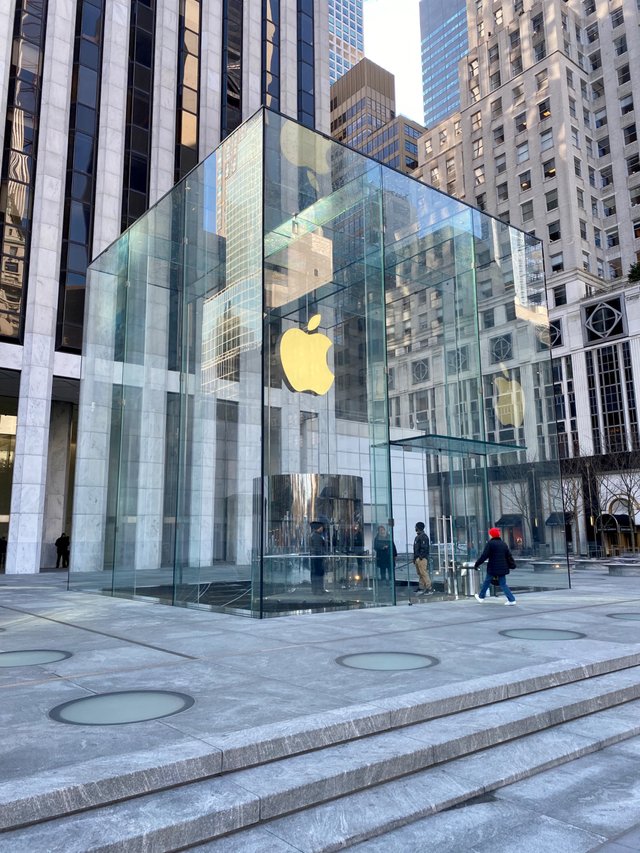 iPhone 11 Pro
Click here to view larger



And past this interesting setup connected to the Standpipes outside a building, I have no idea what this is for but I noticed a couple like this on the same building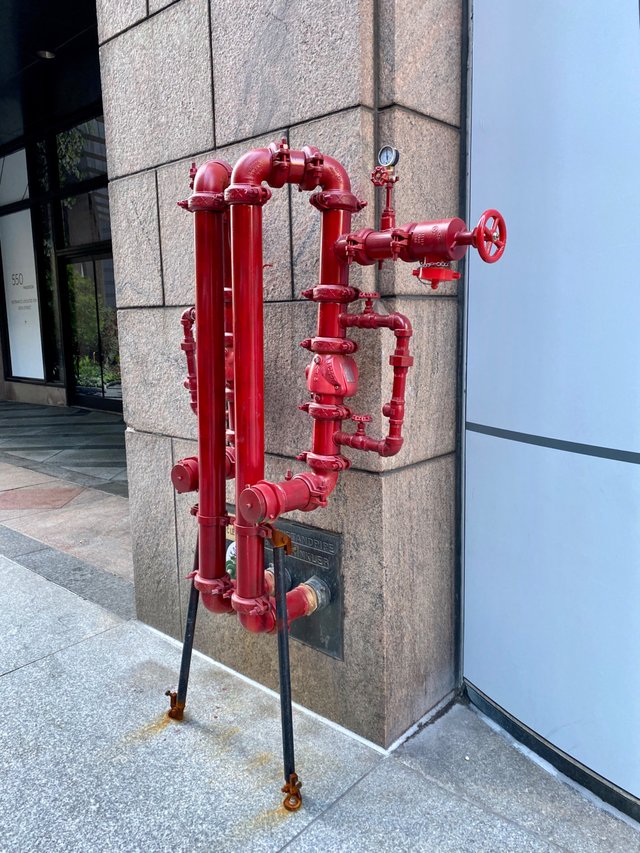 iPhone 11 Pro
Click here to view larger



And you may know i do love reflections so I slip in a street side reflection shot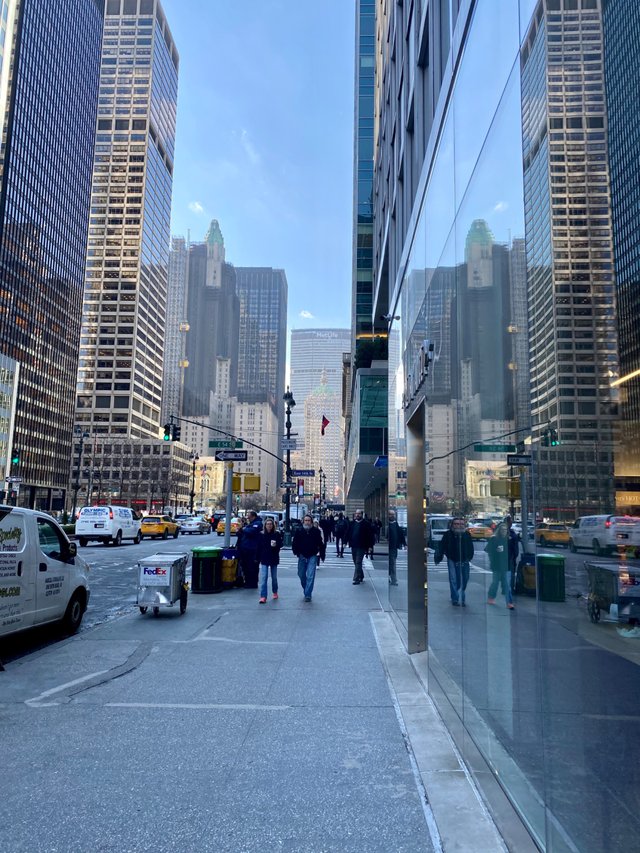 iPhone 11 Pro
Click here to view larger



My walk also took me by the Rockefeller Centre and the NBC studios there, often when I walk by there in the early morning there is a big crowd there for the morning show they have, closer to midday it was a lot quieter there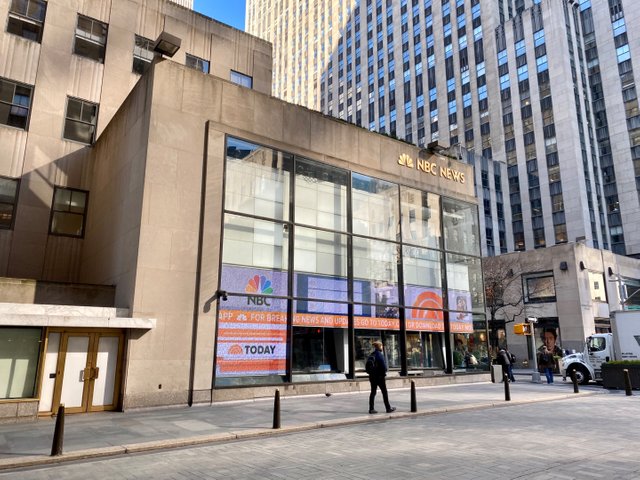 iPhone 11 Pro
Click here to view larger



Now I Very rarely if ever post food shots, as when I cook at home once its ready I am half way through eating it before i think of taking a photo, and on work days I almost always go to a local deli and fill a plastic container with what I want which s generally salad and chicken and not very photogenic.
However with me retiring at the end of the month I have been contacted by a few people or groups who wat to do a lunch before I leave, so today was the start of me having these lunches, today was with two of my colleagues who I managed for a few years and we went to a Turkish restaurant literally next door to y current office and that I have never bene to before, and this next shot is the lUnch I had today Chickek Shish kebab, which i must say was excellent and i ate pretty much it all, and the scales may not like me in the morning.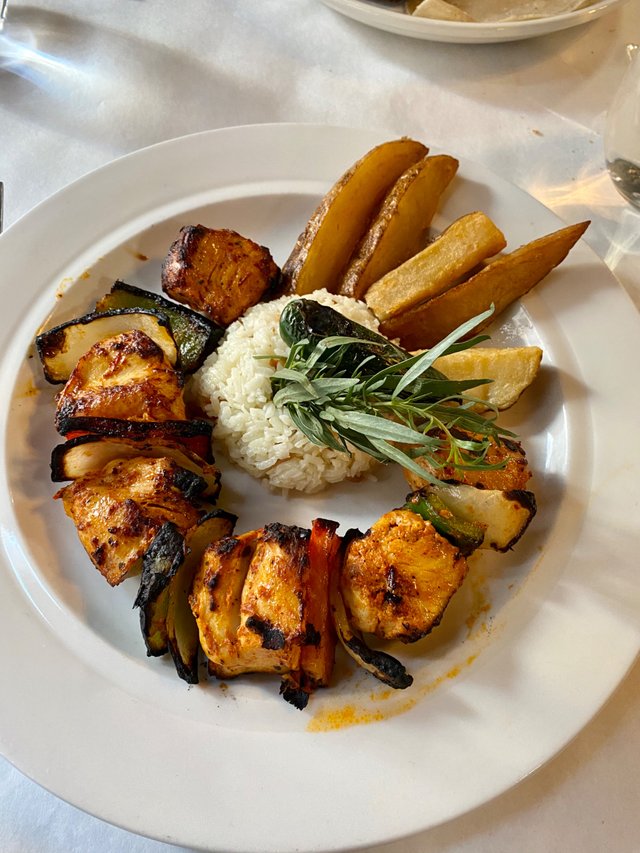 iPhone 11/Pro
Click here to view larger



And that's all folks
---
unless stated otherwise all photos used in my posts are taken and owned by myself, if you wish to use any of my images please contact me.
---

---
steemusa is a Community for and supporting those from of in the United States, and now is in the process of rebuilding stronger than ever join us on Discord








!steemitworldmap 40.752412 lat -73.976960 long Midtown East NYC d3scr




13242

Daily Activity,Photowalking