@actifit just took a major leap forward and in the same time once again shown us the amazing diversity and usability of the Steem blockchain by launching a first of its kind, Initial STEEM Offering through Steem Engine.
Not an Initial Exchange Offering which you may be familiar with already but an Initial STEEM Offering, something that hasn't yet been attempted by anyone.
Although they will be running an IEO on a Korean exchange sometime in the near future, they decided to offer the Steem community a unique chance to buy AFIT tokens beforehand on a huge discount with many additional incentives through a variety of bonuses. Hats off for that move @mcfarhat! I greatly appreciate your honest intention to reward this community which made Actifit what it is today (#12 on StateOfTheDapps) by giving them a head start over other investors who are going to participate later on in the IEOs.
The discounted price only Steemians can enjoy for the next two days is .024$ versus .036$ which will be the price for the IEOs. That's a 34% discount!
Other Bonuses Include: 180K AFIT tokens (equal to $4,320 USD at ISO price.. $6,480 USD at IEO price) and ENG tokens (Steem-engine's innate token - with current price at approx. 1 STEEM) will be distributed to token buyers as a giveaway, through 3 different types of bonuses, as follows:
Bonus 1: First 30 buyers of AFIT tokens with a minimum of $100 USD will each be rewarded with an extra 3,000 AFIT tokens, for a total of 90K AFIT tokens!

Bonus 2: Top 10 buyers will receive a total of 90K AFIT tokens, as follows :

Top Buyer #1: 40K AFIT.
Top Buyer #2: 20K AFIT.
Top Buyer #3: 10K AFIT.
Top Buyer #4: 5K AFIT.
Top Buyers #5 - 10: 2.5K AFIT each.
Bonus 3: All buyers with a minimum of $100 USD will each receive 20 ENG token!
So, if you buy 100$ worth of AFIT tokens you will get an additional 100$ worth of AFIT tokens, plus an 20 ENG tokens worth 20 STEEM. What I'm about to say is in no way, shape or form financial advice, but if I wasn't such a poor bastard, I would invest at least 100$ to pick up these sweet bonuses.
Also, I think @actifit has a very bright future ahead of itself and its token might be worth a hell of a lot more somewhere down the line, and even if that's not the case, the investment itself is always going to be profitable because AFIT tokens can be redeemed for upvotes currently at a rate of $0.036 USD per 1 AFIT token.
At press time, 8 Steemians have already bought more than 100$ worth of AFIT tokens which just goes to show that I'm not the only one that thinks this is a great opportunity to make a ROI while supporting one of the most promising projects on the Steem blockchain!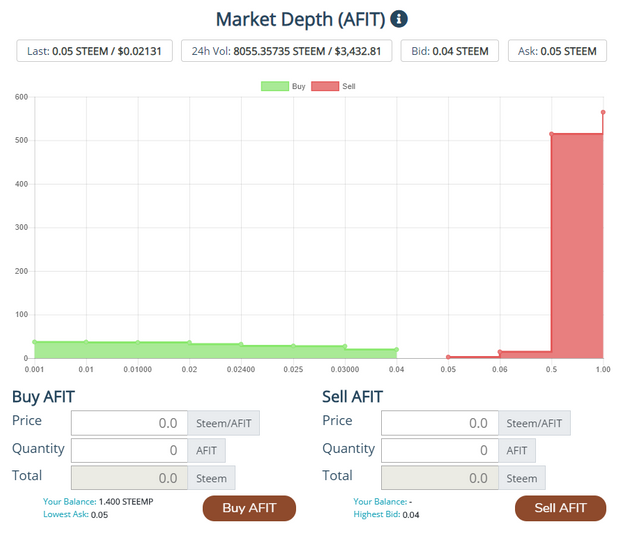 I hope this will open up the path for other projects to follow up on the example set by @actifit and that STEEM will soon become a launchpad for projects where they can effortlessly raise funds and build communities while incentivizing and rewarding them for putting their time, effort and trust into the hands of projects looking for a solid blockchain to build a successful and widely adopted product on.
Just think of how Ethereum did extremely well during the now long forgotten ICO craze, what it did for Ethereum in terms of publicity and price, and now consider what STEEM can become if it's able to capture even a fraction of that momentum.
The hype is real.
Potential is limitless.
I'm glad to be an early adopter of something that is truly going to change the world and in the process make a lot of people wealthy. I just wish I had some cash to play around with to support projects like @actifit in which I see true potential to disrupt their centralized counterparts.
The future is now and you are on it!
It's only a matter of time when the rest of the world catches on.