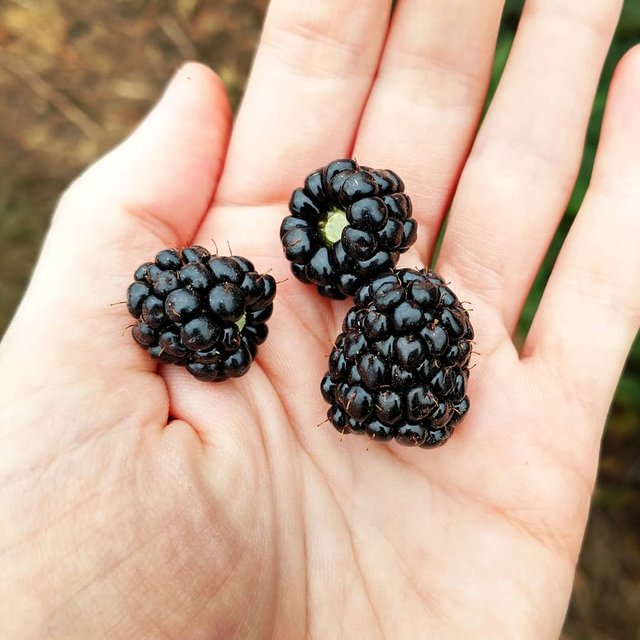 We've got blackberries! Hello my friends! I'm a happy gal this evening after getting to go grab the first round of blackberries for the season. They're still a bit tart this early, but I think they are fantastic. I think @dksart and I both munched on our fair share while out in the field picking.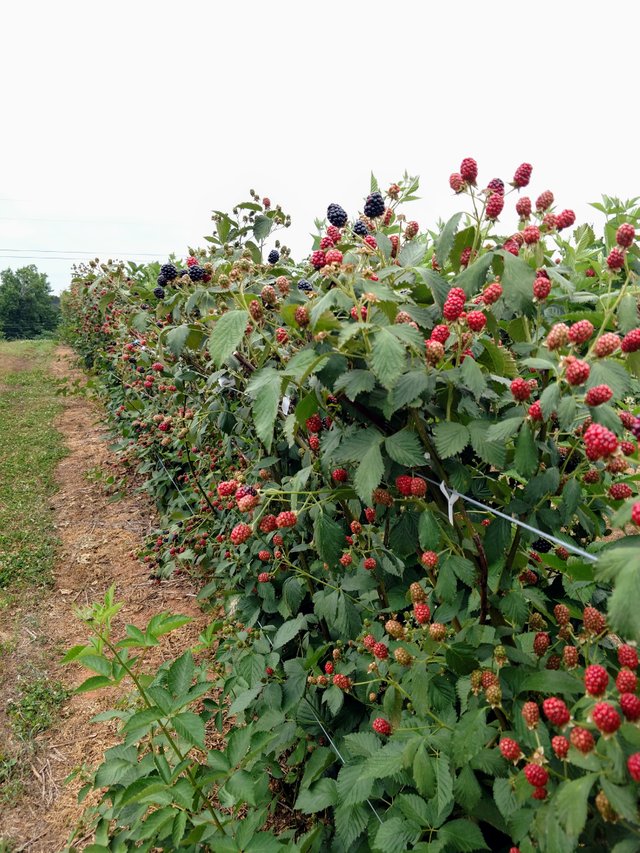 So many are ripening up, so I'm sure if we get rain the next few days like we're supposed to they'll really explode! We managed to pretty easily get 2 gallons.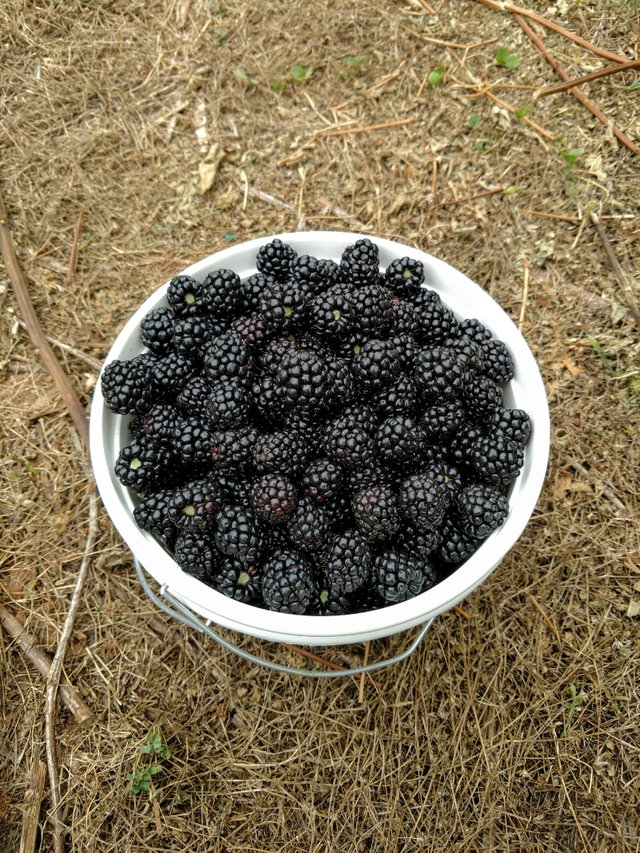 The day was a bit overcast, which actually made for much more comfortable conditions. It's been so hot lately that we enjoyed the short reprieve. This next photo you can see the sky more, and the berries we were headed to after the blackberries...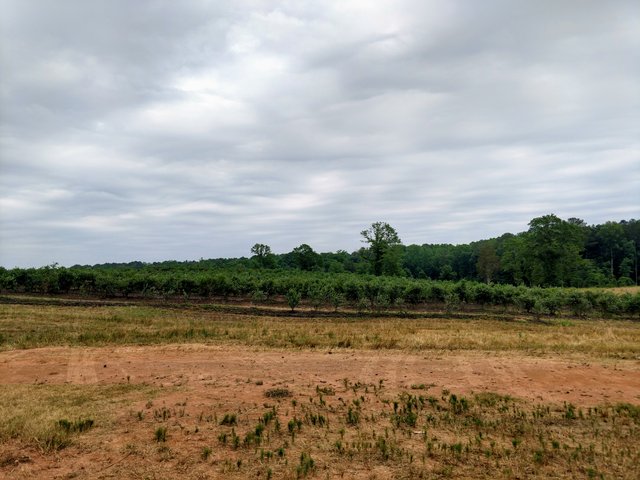 This was my first time picking blueberries!
These were pretty sparse, so we only grabbed one bucket this time around. Hopefully we can get more next time! No peaches ready for picking, but we did opt for one more bucket of strawberries to cap off the visit.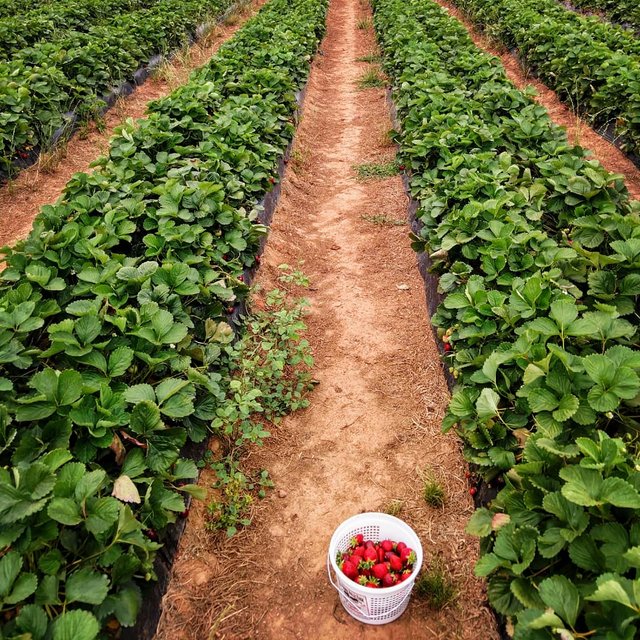 They taste like candy now! The season is just about done for strawberries, so we'll enjoy as many of these fresh as possible since I've got plenty frozen. Not a bad few hours hanging out in nature! 😉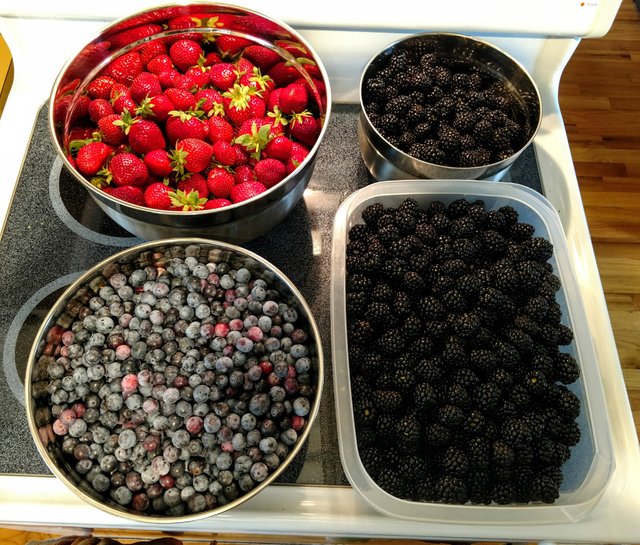 Not long after we got back I had my turn to go lead the warm-up for the local run group. The running store that hosts it is celebrating 15 years in business, so it was a big event! I haven't run since my half marathon last week but felt good enough today to head out with the group. I kept my pace slow and actually felt alright throughout to get an easy 4 miles.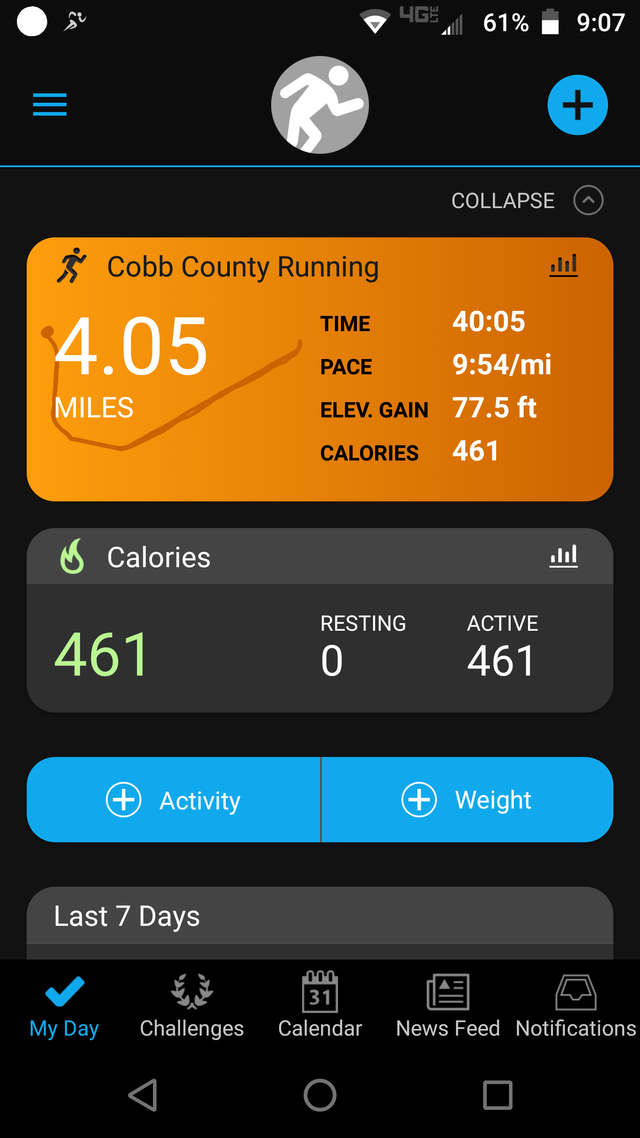 I'm glad my back and hips are finally getting back to normal so I can get back to my running routine! They gave out free shirts for joining in on the celebration. Glad I actually earned mine, haha!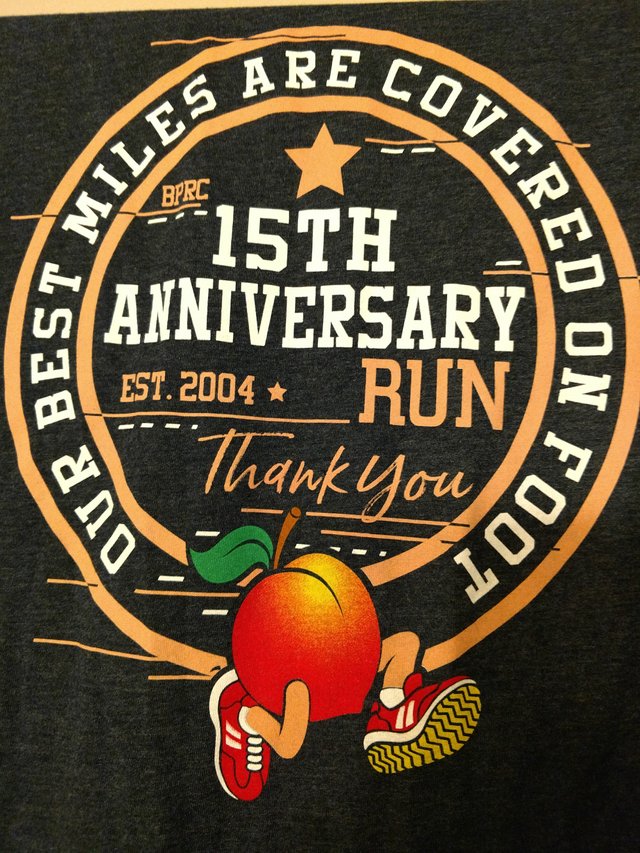 Whew, a full day for sure! Time to crash and rest up for whatever tomorrow has in store.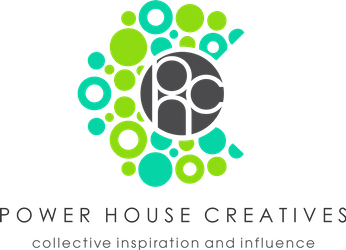 13339