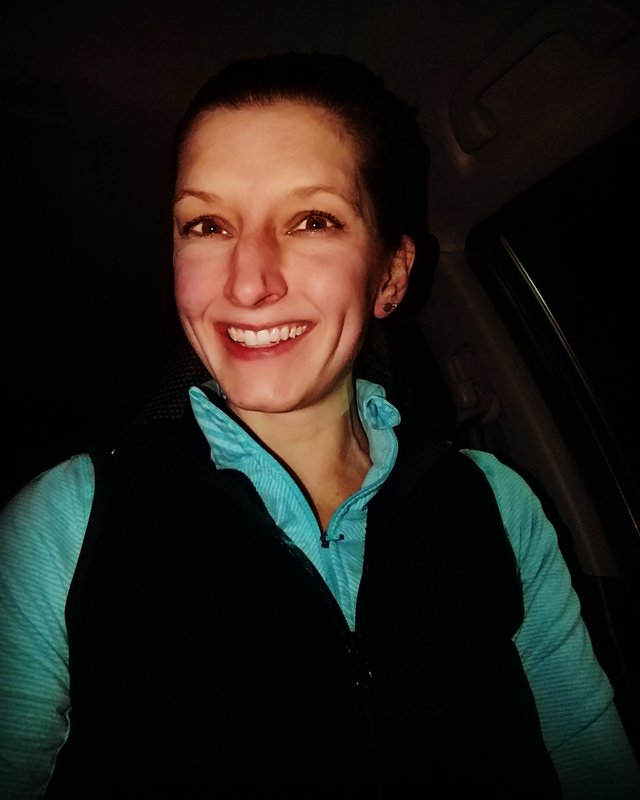 Brrrrrr! I'm happy to be snuggled up getting ready for bed after a brisk run this evening. Winter came back with some pretty cold temperatures the past few days. I can't complain too much since a lot of the rest of the country has had more snow or some crazy tornadoes, but this runner is ready for spring!
I don't normally run in the evening (especially in the dark), but the company I work for as a trainer has started developing a relationship with one of the local running stores. We are leading a warm-up for their Tuesday evening runs once a month, and tonight I took my turn. It's a great group of people with all different levels of running. As a runner myself, I don't mind jumping in to lead a warm-up when I can also join in with the group and get a little training in myself.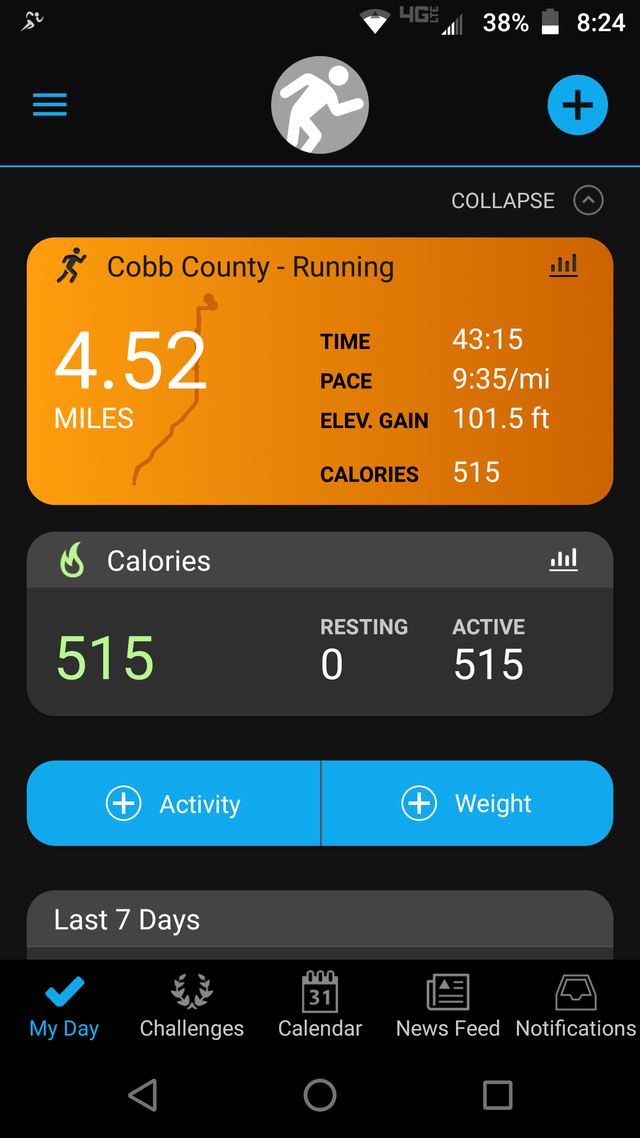 You may recall I joined in with them about a month ago, and did a similar run. We took a different route this time around but still ended up with just a little under 5 miles (I started my watch late). Not bad for a chilly Tuesday evening. This time I finished out the run with a lady who is running one of my favorite races this Saturday. I'm not running it this year, but it was fun to talk to her about it since it will be her first time.
In other running news--I signed up for a spring half marathon finally! I've been looking at different races just to shake things up a bit and settled on one at the end of May. It might be ridiculously hot by then, but the course looks like a good one. They limit the field to 500 runners as it's all on a greenway about an hour north of the city. I enjoy smaller races, especially when it's off-road with a more narrow course than most street races. I think I have one more 5k picked out between now and then to try one more time at a fast finish, but I will start ramping up my distance running soon since I have right at 12 weeks until the half.
Cheers to new goals! Happy running my friends!



11141