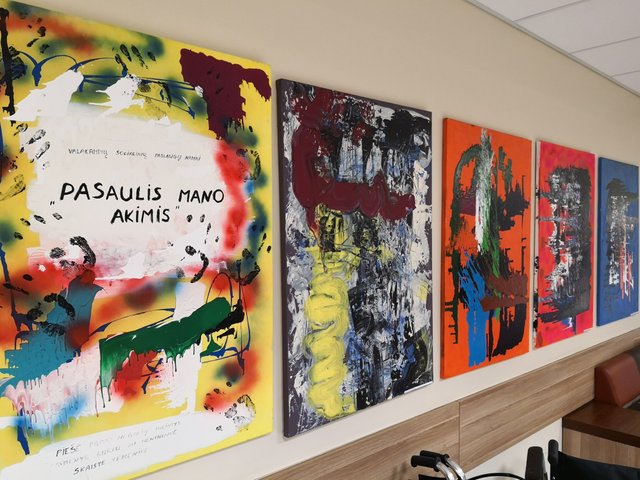 In the morning I didn't eat any breakfast because I went to have a blood test at the health center. In the first floor saw a nice exhibition of abstract paintings "The World in My Eyes" created by people with mental disability (see photo above).
Afterwards went to the dentist to show my panoramic photo. She scheduled 3 appointments for making a crown on one of my teeth.
Then I had lunch at my parent's-in-law and wrote a few posts at home. In the evening worked on my tomorrow's newsletter and went for a walk with Ausra. Watched "Bones" on TV before going to sleep.



10517