Financially invested in steem from today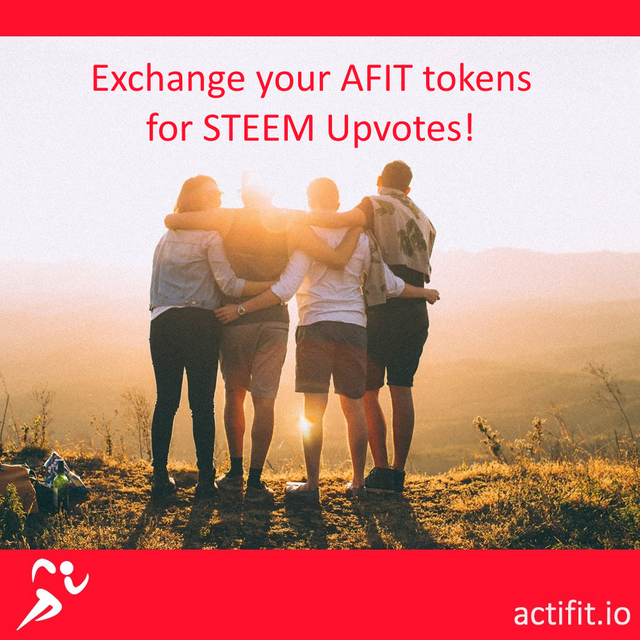 Hi all, I just felt like announcing to steem today that for the first time I am financially invested ... if only a teeny, tiny bit! Everyone who contributes to the steem blockchain in any capacity is invested in steem. However, without buying steem it's a time (not financial investment) investment only. Until this point I haven't bought any steem mainly because I've been burnt in the past investing in sh!tcoins so since 2018 I've only been brave enough to put my fiat into bitcoin and ethereum until the ecosystem matures as I have a higher conviction that they will be around in 5+ years. So until today I've just been happy enough to slowly plug away uploading content to steem hoping to bring a bit of value to my followers and enjoy creating whilst slowly accumulating SP.
As a big @actifit fan, I was persuaded by @cflclosers' dtube videos promoting the exchange of AFIT tokens for steem upvotes (which requires an initial outlay of 1 steem). Because I power-up 100% of my earnings on steem, I didn't have 1 steem for this, but I felt like it was too big an opportunity to miss out on. The solution? I have a small amount of BNB on binance exchange so I thought I'd exchange the minimum amount (0.1 BNB) for steem (which got me about 7 steem) to get me started. Once I'd moved the steem over from binance, I made the 1 steem transfer to @actifit.exchange, and powered up the 6 or so steem left. So hopefully within the next few days I'll start getting greater returns for my @actifit posts. Yay!
I say I'm financially invested with tongue in cheek because it's only small change and the little amount of BNB I have is so inconsequential that I don't even count it when working out the total value of my crypto investments. So in that sense I don't feel like it actually cost me anything at all!
More information on how to exchange AFIT tokens for steem upvotes.
Posted using Partiko iOS