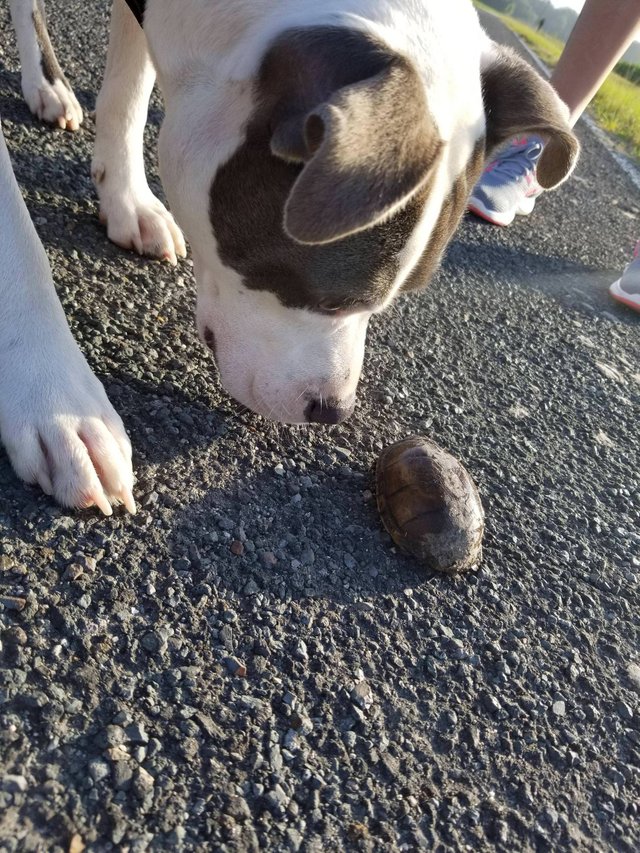 Rosko found this turtle while on our walk this morning. It seemed like he really wanted to make a new friend but unfortunately the turtle didn't feel the same and shelled up as soon as Rosko came to say hi. He was so curious, it was the cutest thing.
Other than that I just ran a 2.5 miles and took Loki to play at the open field.. All of that (15k steps) before noon and then I just relaxed the watched movies the rest of the day 😂🤣😂 Gotta love sundays..
Oh, and I'm also trying out some new actifit sayings with each post so let me know if you really like any of them..
Get paid to get fit with @actifit




15271