Pull Request:
https://github.com/actifit/actifit-landingpage/pull/15
This pull request contains some style fixes that all improve readability and usability, especially on mobile and tablet size screens.
Mostly I worked on the menu bar which had several issues:
before:



after:


before:



after:



(There's still a certain screen size where this overlapping happens but it's much better now.)
The expanded menu on smaller screens had some issues as well.
before:



after: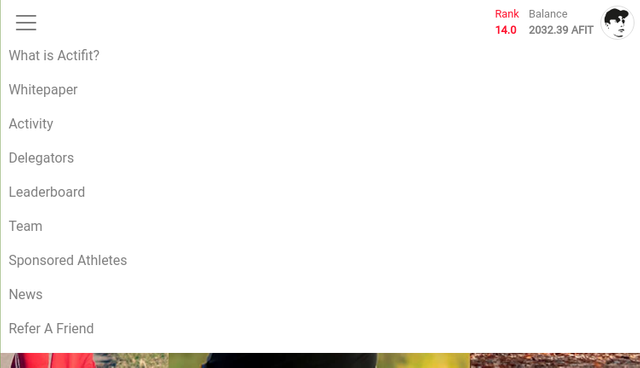 before: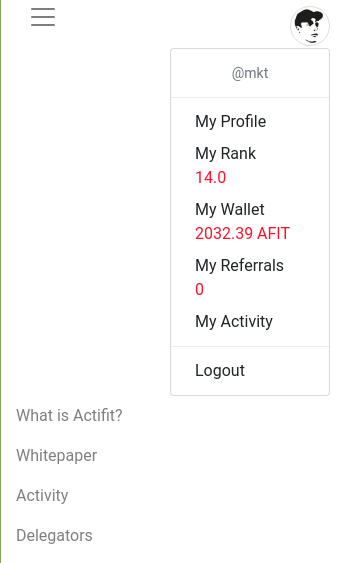 after: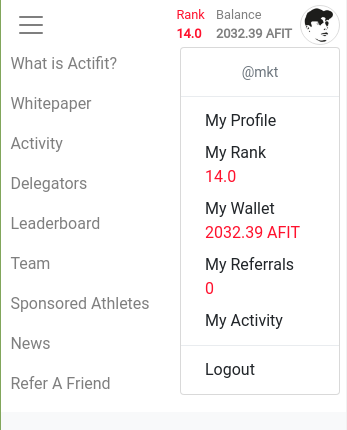 And I prevented this overlapping of the box in the header and the content below.
before: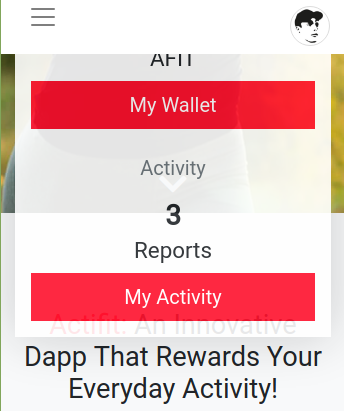 after: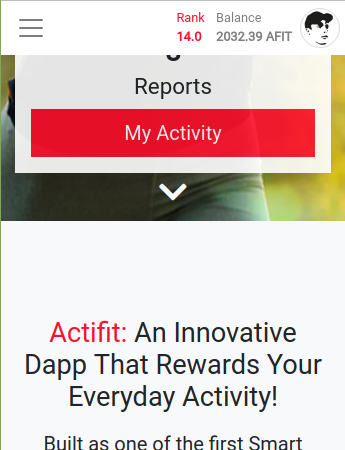 And one more little readability issue.
before:



after:


And I removed some debug output from the console, as a good practice. Keep the code clean and the console empty. ;)
I looked through the website again yesterday and I found many more issues or things that can be improved at least, like the profile page. I'm now going on vacation next week but after that I'll continue to work on the website.