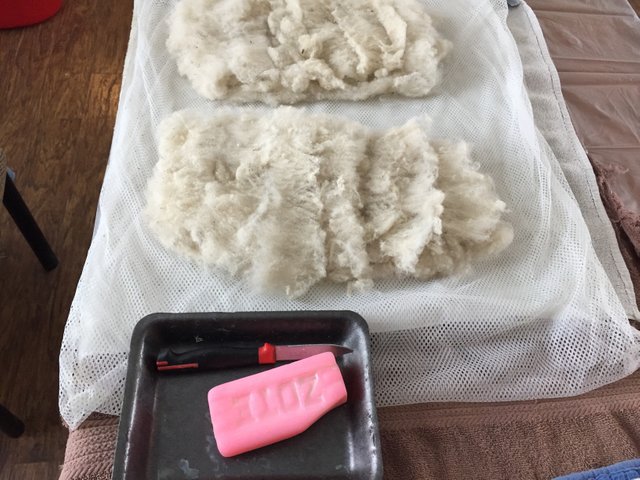 Last week, I traded flour, oil, and dry milk for what I thought was going to be one fleece but it ended up being two huge bags with wool from 8 sheep.
It is not the greatest wool, meaning that there are a lot of short pieces and quite a bit of dirt.
I never felted before but I wanted to make some big slippers that can be worn over shoes.
I don't have much tools here - like a good pair of scissors for example. And I have never felted before. Watching YouTube is great but not all info is great. I kind of finished a project but I mostly gave up. Learned a lot and will start another when I get home.
Picture didn't load 😳

5021