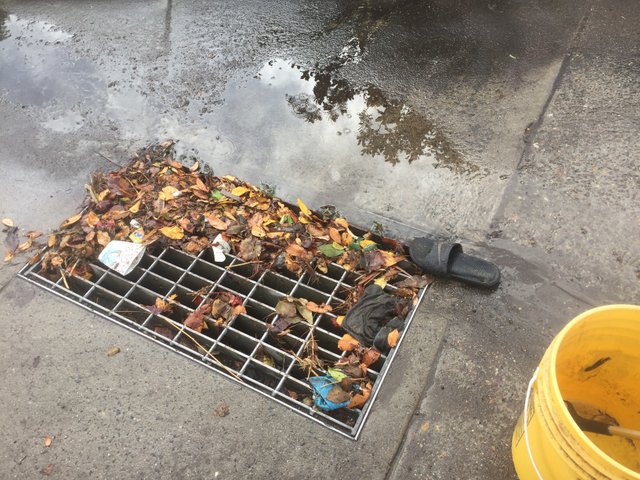 Trash is a reality at all times, but when it rains, it really piles up - right by my house. This pile, I was able to pick up.
I also cleaned up a trash can worth of trash I caught in bushes and a fence before it could get into my garden.
Then I distributed the water from the buckets to get them ready to catch more.
Didn't get around to digging some ditches to keep the water from running into the garage. Hope it is not raining too hard.

7186