Had a great day today. It was my birthday and my friend @yabshire decided to give me his day instead of working to get his house ready to sell.
We did some of my favorite kind of shopping. First at the feed store getting a bale of straw, dog and chicken-food, and more gopher traps.
We had caught two gophers in the morning! What a great birthday gift. My Apple tree should be save for now. Yay!
After the feed store, we went to the local nursery and got a bunch of pepper plants. And a lot of other veggie starts too. Then, it was time to plant, pull more weeds, plant some more. Mulch. Repeat.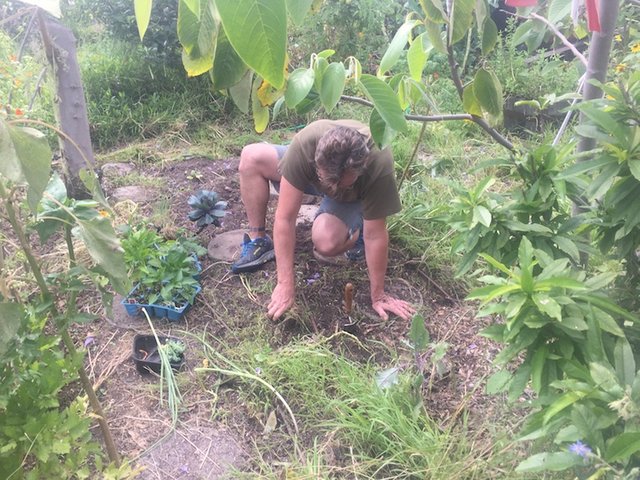 The crown of the day was a lovely all organic dinner at my son's house with all my kids and grandkids.
A great day!
Sorry, no dinner pictures since I left my phone at home :(

Join us for the daily 5 - Minute Freewrite. Check my profile for a new prompt every day.

All images are my own unless otherwise cited.
Graphics made on Canva.



Animation By @zord189

#SoCalSteemit is building and supporting the Steemit community of Southern California. If you are from SoCal and are into creating quality content here on Steemit, we'd love for you to follow us @SoCalSteemit and join our group on Discord!



Click on the graphics to vote for Enginewitty as a witness

Post from Instagram, Twitter, YouTube and other social media accounts to your Steem account using Share2steem. Here is my referral link
Join @Actifit, become healthier by being active and earn as you walk. My referral link
On Twitter: https://twitter.com/MarianneEWest - Join the #seven77 (#777) movement to promote Steem started by @nathanmars7
Join us at the Freewrite House for fun and games!!! Weekly drawing for SBI memberships and so much more!!

And get your Freewrite House Swag here


5043