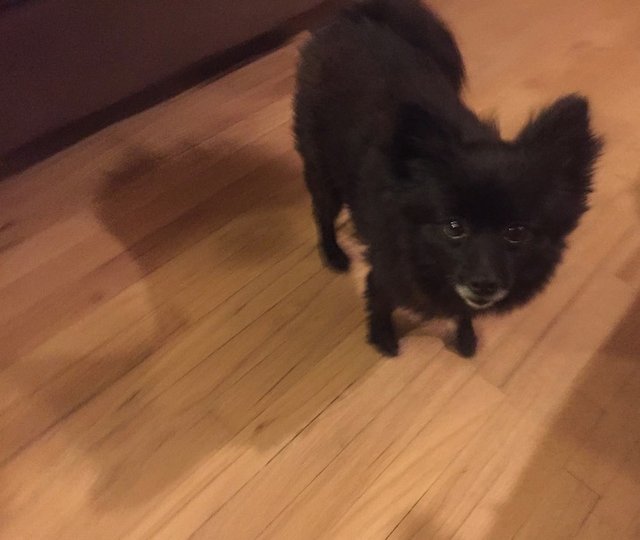 A shady dog - wait - a shoadow dog. Maybe both.
This morning, I found out that a friend is staying with us for a while. That called for the suspension of all gardening - wait, the plan was to take today off. To do nothing whatsoever. Dang. Plans are always subject to change.
Our guest room is the garage - that was converted into a room by a previous owner and the city made the person we bought the house from convert it back into a garage.
We do have the garage door that could, in theory, be opened- but all a person would see is the back of some bookshelves 😀
It's a long story but there is lots of stuff in there I need to go through once the garden is back in shape...
Today, I did quite a bit of that.
Also went for a short walk with Miss BB. But the cleanse I am doing makes me a bit wonky. Oh well. Day 4 is finished. So far, so good 😀
The is where you would stay if you come to visit me . Foldout couch with a gel topper. Pretty comfortable.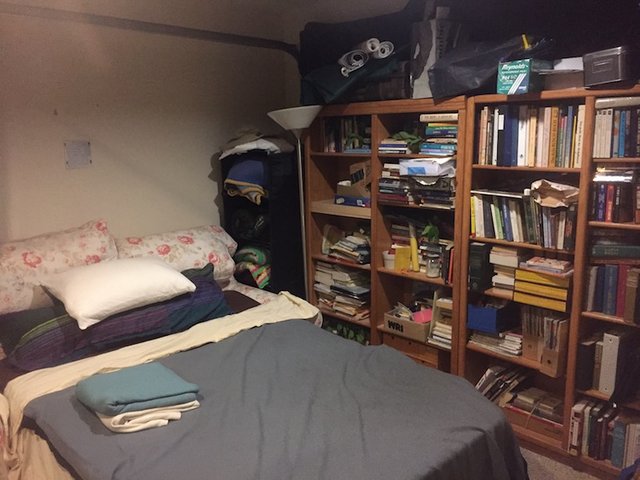 Join us for the daily 5 - Minute Freewrite. Check my profile for a new prompt every day.

All images are my own unless otherwise cited.
Graphics made on Canva.



Animation By @zord189

#SoCalSteemit is building and supporting the Steemit community of Southern California. If you are from SoCal and are into creating quality content here on Steemit, we'd love for you to follow us @SoCalSteemit and join our group on Discord!



Click on the graphics to vote for Enginewitty as a witness

Post from Instagram, Twitter, YouTube and other social media accounts to your Steem account using Share2steem. Here is my referral link
Join @Actifit, become healthier by being active and earn as you walk. My referral link
On Twitter: https://twitter.com/MarianneEWest - Join the #seven77 (#777) movement to promote Steem started by @nathanmars7
Join us at the Freewrite House for fun and games!!! Weekly drawing for SBI memberships and so much more!!

And get your Freewrite House Swag here


5017