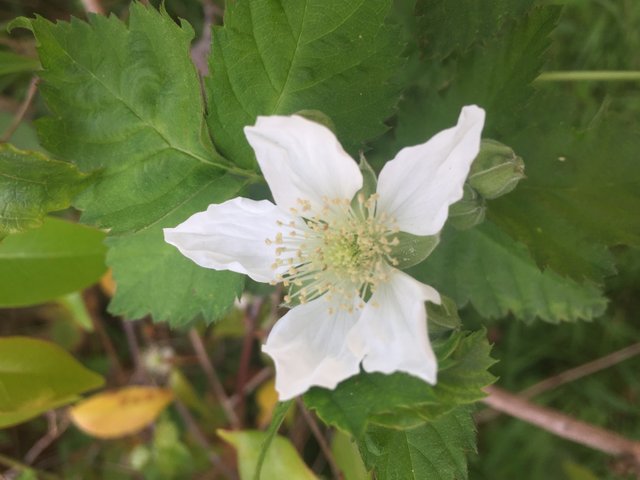 Do you know this flower?
What a day!!
Last night, I found out that I was going to have 4 houseguests.
That called for a change of plans for today.
Original plan: Go to my friend's house and load the truck with all kinds of wood to donate to a local business that makes Mason bee housing.
Then, go to my house and install irrigation.
New plan: pick up my friend, go to Costco, buy lots of food, buy a memory foam mattress topper that can serve as a bed for the next couple of nights.
Then do some organizing chores around the house to get things ready for everyone.
I already had started to wash the linens in the morning since I was giving up my bed 👍
When we got home, the curtain rod had fallen off the wall and the bathroom lock broke.
Right.
That is how it often works out.
I ran to Home Depot to buy a new lock and my friend installed it and fixed the curtain rod. Yay!!!
The visitors arrived and we all had a wonderful meal in the garden together.
Yay to everything working out.
So tired now but still things to do. Like the #seven77 challenge and the #steemblopomo. So many challenges 😀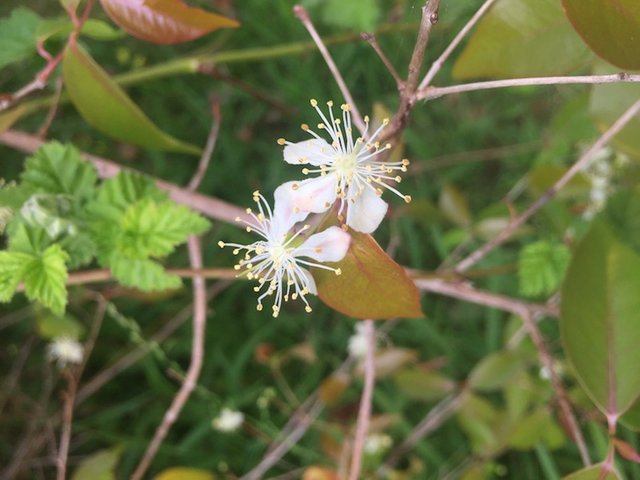 And do you know this flower?
If you name both of the flowers, I will buy one SBI for you!

Join us for the daily 5 - Minute Freewrite. Check my profile for a new prompt every day.

All images are my own unless otherwise cited.



Animation By @zord189

#SoCalSteemit is building and supporting the Steemit community of Southern California. If you are from SoCal and are into creating quality content here on Steemit, we'd love for you to follow us @SoCalSteemit and join our group on Discord!



Click on the graphics to vote for Enginewitty as a witness
Join us at the Freewrite House for fun and games!!! Weekly drawing for SBI memberships and so much more!!


Post from Instagram, Twitter, YouTube and other social media accounts to your Steem account using Share2steem. Here is my referral link
Join @Actifit, become healthier by being active and earn as you walk. My referral link
On Twitter: https://twitter.com/MarianneEWest


10355

Daily Activity,Gardening,Shopping