5K so just the minimum today.
I had some of friends visiting from out of state who came up to get out of the path of the hurricane today. I didn't have much activity because I spent most of the day with them.
I'm glad to see that the price of steem is up around 10% in the last 2 hours. Let's see if it holds. On Bittrex it got to $0.20 and now it's at 18 cents. Hopefully we've seen the bottom now that we've done these hard forks and now we can concentrate on moving forward with SMT's and communities.
I played some #steemmonsters today. I am working my way back up after the end of last season when I dropped in rank like everybody else. When you start a new season your rank is about half of where it was at the end of the previous season and you have to build up again. It also limits the amount of DEC you earn because the amount you earn is related to your rank.
I just completed the daily quest today and although I only got four cards I was very happy to see two rares and one legendary!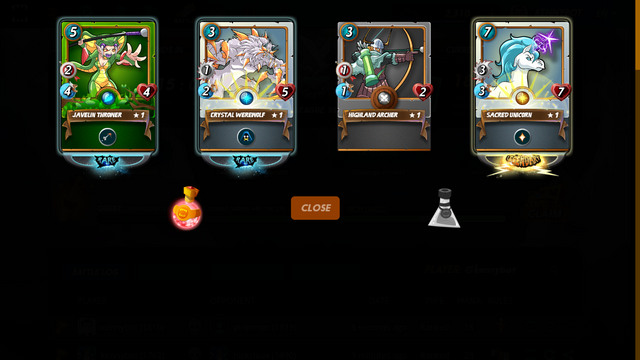 I hope you all had a great day! ❤👍❤


5009