13K on a nice summer day! 👍
Not too hot and not too chilly. Just right for a long nighttime walk. That's how I got my activity today.
I also spent some time playing #Prospectors and #SteemMonsters. I'm finding that the pay for jobs in Prospectors is about half what it had been, a week ago. The price of PGL and #EOS are down a bit too. #Bitcoin is staying steady around 10K and #STEEM was actually Up a few cents lately. Tomorrow morning, let's see how it goes with Hard Fork 21!
I enjoyed playing @steemmonsters today. I'm getting about 50 or 60 DEC for every win and I win about half the time. I think I got about 1,000 DEC total today which is pretty good for me. At one point I had a goal of trying to get 2,000 a day but 1,000 is much more realistic for me. Are you guys playing steem monsters, and how much DEC do you collect daily?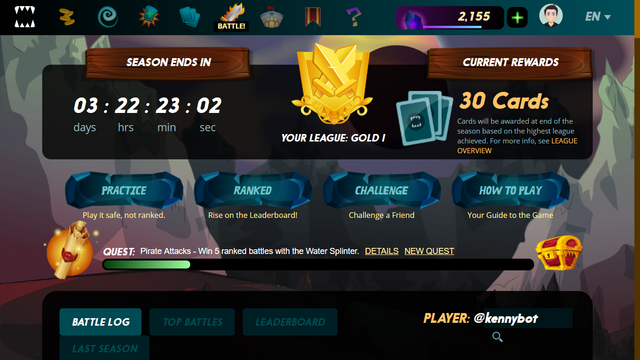 My SteemMonsters screen. I plan to move 2000 DEC to steem-engine.com to sell or hodl or give away. :)
I hope you had a good day! Don't worry if you see anything strange or different on #steemit tomorrow because it's hard fork 21 day.
#hf21
Let's hope all goes well! 😎👍


13196